I don't remember the thread we discussed it, but it was bandied about that this week needed to be a Thanksgiving Pie edition. At first I debated the merits of this idea. There are only like four acceptable pies for Thanksgiving in my opinion and that's being generous. However, I am - as I've tried to say before - a man of the people and came around to the idea of allowing other pies into the fray. Also, this poll made me incredibly hungry. I may need to make a pie this week...
As a point of reference, there were were twelve voters this week and the poll itself is becoming more aligned than ever. I blame most of this on wild predictability at the top three and bottom two and a clear enough middle, but that is usually what happens after 11 games per team. You get an idea of who they are.
Anyhow, points are the same as they've always been. We have one week left and then a break where OTE will fill your reading with great bowl coverage, all that stuff we were working on before the season started, and that roundball sport with the hoop thing. Let's do this thing. Also, all pies contain links to recipes, so happy baking everybody!
1. Ohio State - 144 Points - #AllTheFirstPlaceVotes - Pumpkin Pie
Before I even get flack for this, listen people. Pumpkin is the champion, just like Ohio State for the time being. When you think of Thanksgiving, much like when you think of who the best team in the B1G is, you think of Pumpkin Pie and it's because it's the right blend of textures, sweet and slightly nutty flavors, and ability to leave you satisfied after the day's festivities. I understand that there is an argument for other pies as better in the larger schemes, but that's just media bias and trash talk from people who don't appreciate the entire genre of pies. I'm not sure what that meant, but let's just say that ESPN and Martha Stewart might have a lot in common.
2. Michigan State - 132 Points - Pecan Pie
You thought you were going to be a fruit pie, huh? Nope, you are the classic Southern approach in a B1G wrapper and we love you for it. You have that tough chewy defense and that QB of yours is adding the right amount of sugary sweetness that makes you fun to watch suddenly. Can you keep that up and knock off Ohio State? I'm not sure of that. Still, being the second best Thanksgiving Pie is nothing to be too worked up over. Oh, and I would be remiss to point out that your backers can be a little nutty. I'm funny sometimes...
3. Wisconsin - 120 Points - Cherry Pie
You make red look good, huh? So long as you have the right blend of cherries in the filling, just like the way you've maintained the right mix of ridiculously dominant RBs over the years, you're a classic fruit pie at the table of Pumpkins and Pecans. In fact, I'm sure that a lot of people could make an argument for you being the best of the bunch. Just like your friends up top, there seems to be a little bias against your legitimacy at the Thanksgiving table, but that was mostly due to that one time you went to Arizona for a pie judging contest and were screwed by this really awful judge. Yeah, that's not coming back to haunt you or anything...
You are a surprising twist on a boring old yam. Look, at the beginning of your life - see: this season - we thought you'd be that dish at the table that was out of a can and a little bland/gross. Then you matured, added a little spice at times, got a stingy defense and added a ridiculous amount of sugary sweetness - uh, running game? - to create the Sweet Potato Pie. A dessert? A great side? Who cares, you're fourth in this poll and that's just pretty fantastic.
5. Minnesota - 95 Points - Apple Pie
You apple loving fools! Well, besides the fact that you gave us the best apple in the world - the honeycrisp - you also are a surprisingly consistent finish with a backstory of dominance, fall from said dominance, and a great run back to respectability. When it is all said and done, maybe you get back in that top spot. The sky is the limit for you, and even though you aren't quite the favorite these days, you've more than proven your worth this year.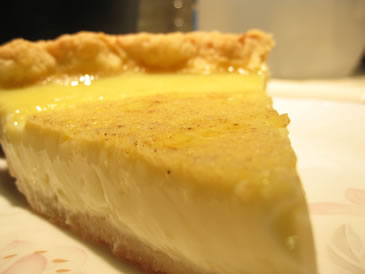 6. Nebraska - 93 Points - Custard Pie
You are kind of an acquired taste for most, but to your supporters? Well, you're the only gig in town. Quite possibly, you're a little better than the detractors think, and a little worse than those who believe in you and at the end of the day you have a decent enough flavor that makes your inclusion in a Thanksgiving meal worthwhile. And hey, while you're not the most interesting game in town, not the most versatile, and probably not the most well known anymore, there are still a huge portion of people who remember your run as the most popular pie out there.
You are another one of those fan favorites that looks really good in pictures, but sometimes falls a little flat - especially when either of the three major aspects, say Special Teams, is overlooked. But hey, there is a lot to still look forward to here. You have a great young Quarterback and a coach who still seems to have a handle on the situation. Oh, and you might be invited to participate in events past Thanksgiving in the near future.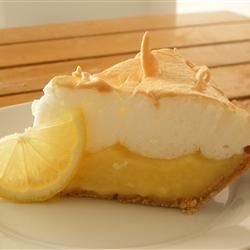 Remember the good ol' days when people loved Lemon Meringue as much as they loved Pumpkin? Do you also remember when Lemon Meringue was able to move the line forward? How about when Lemon Meringue didn't rush for 0 or negative yards 160 times in 11 games? Wait, that last one doesn't really work... Still, here's the deal. You're a little sweet at times - like that time you beat Notre Dame - and you're a lot sour this year. Fans will still flock to you at the Pie table (Question: Is there a pie table at your house? My dad doesn't mess around with Thanksgiving and so I always had a pie table, but I'm not sure that's the norm. Anyhow, just a thought about the absurdity of this many pies. I still need to come up with four more people.).
At the beginning of the meal, you sound delicious. You have all the elements for a great run and people notice that gorgeous lattice work. Then they start into the Triple Berry Pie, and the disappointment starts to creep up. The berries are a little tart, the sauce is probably too sweet, the crust isn't quite as good as it looks, and at the end, you're just another also-ran who has had a really bad string of luck in injuries.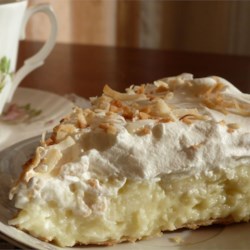 10. Indiana - 38 Points - Coconut Cream Pie
For most of the meal, we have thought you would be really good at one thing - sweetness. Past performance told us that your coconut cream filling - that is, your sweet offense - was going to take you bowling. Unfortunately, too much of a good thing can be a bad thing. In the past two weeks, relying solely on the offense has proven to be a tough sell for you and your lack of a secondary skill - mainly defense - keeps you as more of a last option on the pie table.
11. Illinois - 27 Points - Hungry Man Chicken Pot Pie
You are a pie, only in that you are a mixture of filling and pastry dough. However, nobody would really like you to be at the Thanksgiving table, and we certainly aren't sure you are deserving to be considered a pie like the rest of us. Nonetheless, you got your first validation in years - kind of like actually having someone buy you off the shelf on purpose - by actually winning a B1G game last week. This is with the caveat of, "but yeah, this was against Purdue." While Illinois may not be able to actually have nice things, like a dessert pie or even a non-frozen variation, you at least are back at the table as a real team with B1G wins. Congratulations?
12. Purdue - 12 Points - Cow Pie
You aren't a pie, you're not edible, you're generally not thought well of, and you're probably mostly good as fuel for a fire. Sorry Purdue, that is your fate this season. Way to give Illinois their first B1G win in 20 games.