The setting: a conference room in the new B1G headquarters in Rosemont, Ill.
Jim Delany walks into the room. He's not in a good mood.
Ok, let's call this meeting to order.
Once again we've shit the bed this bowl season.
I'm getting goddamn sick of SEC Commissioner Mike Slive taunting me over this every year.
//groan
And what are most of you twats whining about?
Hazell, good lord man! You coached probably the worst football team of all time last year.
Can you convince Mark Emmert to give Drew Brees 4 more years of college eligibility?
HAHAHAHA. NO.
/sobs
Beckman, there's no way in hell you'll be coaching in Champaign next year, so just mail it in and start looking for a nice comfy easy community college coaching job where no one cares if you fall on your ass on the football field.
HEY!! I've got Oklahoma State QB transfer Wes Lunt and also Aaron Bailey coming in as quarterbacks. I'll be better next year. I might even win another trophy besides the Purdue Cannon!
//tears ACL
Hat? HAT!!! GO CATS!
: You will never see the Illibuck Trophy as long as I am in Columbus.
No, you wont Tim. You cant have nice things. EVER
God DAMN IT! Why the fuck did I leave Toledo?!!!?!?
Moving on.
Wilson, have you found a defense yet?
Working on it. Unlike Beckman over there, I'm not getting fired in December.
FUCK YOU WILSON!!
Tough shit. Deal with it
Fitz, you really shit the bed after ESPN Gameday came to town.
Yeah, all of my wizardry failed this year. One bad fucking thing after another.
You think?!?
RK3 says hi.
And so does my special teams unit.
Fuck off, both of you!!! GO CATS!
Hoke, are you OK?
Dantonio, what's wrong with him?
I think he's catatonic after losing to Kansas State.
HOKE! Look, Cake!
uale uale uealeueuaesrlulu *fart* uale uasuaserahuh CAKE? CAKE!
NOM NOM NOM
WATCH OUT LITTLE BROTHER, NEXT YEAR WE'LL BE BACK WITH MANBALL.
HAHAHAHAHAHA!!!
O'Brien, you did the impossible. You lost to Indiana.
//All coaches laugh until they cry
Sup? HOO-HOO-HOOSIERS!!!! HOO-HOO-HOOSIERS!!!!
You know what, fuck this. I'm out!
/As O'Brien leaves, a new coach walks in
And who are you, young man?
James Franklin, new coach of Penn State
And where did you come from?
Vanderbilt University
: Oh, look who is!
: The cowardly lion!!!
: /make chicken noises
Oooh, color me scared! I'm not afraid of you Meyer or Fitz.
All of you saw what I did with one hand tied behind my back at Vandy.
I'd like to see you guys try that.
I didn't complain about academics when I won 10 games in 2012
And how was last year?
Shut up, coward!
Hey jackass, I won 24 games in a row!
Yeah, but you got Clemsoned by Clemson!
ORDER! ORDER! Jeeze, I feel like the warden at a fucking nuthouse.
You should've seen the SEC meetings.
Agreed. Once Houston Nutt started drinking Wild Turkey, he'd eventually lose his pants
And Bielema last year..... /shudders
I'll pretend I didnt hear that last sentence. I'll talk with Slive later and commiserate after wiping my ass with piles of TV money.
THANK HEAVENLY GOD!!
Uh, Hi, We're here for orientation?
And who the fuck are you two?
I'm Randy Edsall, head coach of the Maryland Terrapins
And I'm Kyle Flood, head coach of the Rutgers Scarlet Knights
Nice job losing to Marshall there, Edsall!
// HAHAHAHAHA
And you, Flood, losing to Notre Dame? Great way to track shit in here on the first day.
Sorry boss.
Likewise
Moving on. Kill, what the hell man, losing to SYRACUSE?
/ winces
What are you laughing about Franklin?
Nice job breaking the trophy!
The Jug looks nice in my office.
And so does the Axe!
I hate all of you.
Hey Andersen, nice job losing to the Ol' Ball Coach.
Really helping the narrative there, chief.
Although you got skullfucked in the desert by ASU.
That was a goshdarn travesty.
You know, you can emulate your drunken fans and use profanity here.
Jeepers!
Bo, I'm surprised you still have a job.
Swearing at the fans... wow... that's ballsy..
Yeah, this year was crazy
/ nods meekly
Bo, are you ok? Your'e not raving and you look tired...
I can't sleep. Ever since Carl stole my cat....
....yes?
Can't sleep, Lil' Red will eat me!
HAHAHAHAHAHAHA
And now he's in my nightmares
What the hell?!?!?
/ bounces in
NOOOOOOOOOOOOO!!!!!!!!
I'll take care of that.
Snooki, get in here!
SNOOKI WANT SMUUSH SMUUSH
Fitz, get rid of those things!!!
Fine.
Supercali Fragilistic ExpiDarnell Autry!!
You know, I can't unsee that. You've scarred me for life Flood!
Calm down, coach I will never face --
HEY!!
-- I have a fix for that too.
I'm not sure we need any more bright ideas from you!
Agent K, wipe our memories for 2 minutes
/POOOF!!!
Kirk, what's your problem?
I DONT HAVE A FUCKING PROBLEM, I'M PERFECTLY FINE!!!!!!
You sure about that?
/ snickers
YES, I DONT KNOW WHAT YOU'RE TALKING ABOUT?

Kirk, your'e scaring me
Nice job of making me look bad by losing to a crazier guy then Pelini.
NOM NOM NOM!
Heh Heh. I switched your coffee with Fran McCaffrey's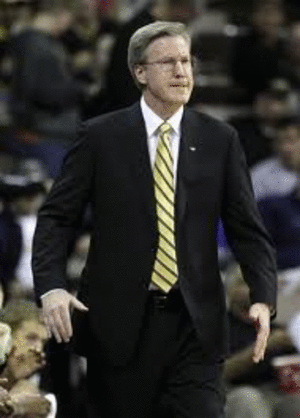 Meyer, you twat. You got Clemsoned.
At least you didn't punch someone.
Thank god you didn't make the national championship game.
Jameis Winston would've torched your defense!
Can I get a word in edgewise?
FUCK NO!
NOM NOM
Did someone say Defense?
Ah yes, the employee of the year.
I like Rose Bowl wins.
THANK YOU!!!!
/grins
Yeah, winning the Rose Bowl was great.
I could've won the national championship if not for that school in South Bend.
Wait a sec...
Seriously??!?
WHY DID I LOSE THAT GAME?
Oh no. Here it comes
Calm down Mark, you weren't conspired against---
THAT'S WHAT THE ILLUMINATI, THE BILDERBERGS AND OPUS DEI WANT YOU TO THINK!!
Mark, you had a bullshit loss. It happens. Go out and win a crystal football next year.
I DID NOT HAVE A BULLSHIT LOSS, I WAS CONSPIRED AGAINST!!!!
Mark, you were conspired against.
*GASPS*
ESPN requires an SEC team in the national championship game every year for ratings.
ESPN and the SEC paid off the refs in your game against ND.
I KNEW IT!!!
SLIIIIIIIIIIIIIIIVE!!!!!!!!!!
Wait, why are you telling us this?
Seems like the right thing to do.
FUCK THE SEC!!
(I've borrowed a few images from Ted Glover and also Horace E Cow at BHGP. I hope they think it's cool. Everything else here was photoshopped...poorly... I am not responsible for the therapy bills from watching the Lil' Red video... this means you, Wolvie!)