Welcome back to everybody's favorite food-themed Big Ten preview piece where this week the OTE writing team takes on the Illinois Fighting Illini. Despite everything that we can - in fairness - make fun of Illinois for, the fact remains that they won six games and went bowling. Is that a sign of good things to come? Or, is that just a fluke that was made possible by a lot of teams overlooking them? Today we look to answer those questions along with the fate of Tim Beckman, the wonderfulness of Mikey Dudek, the frailty of the Illini defense - especially rush defense, and bad luck charms. Oh, and in honor of our favorite whipping boy, Tim Beckman, we're serving lasagna! All lasagna, all the time. LASAGNA. LASAGNA!!! LASAGNNNNNNAAAAA!!!
We might as well not wait until question four this week to talk about coaching. Over the past three years, the narrative has been "LOLTIMBECKMANLOL" and while that certainly has been fair (Penn State, Skoal, getting penalties for being ran over by a ref, Beckmanisms about what ifs, etc), it might gloss over the other reality that is the Illini have gotten better each of the past three years. In fact, it's pretty incredible how much we dog on Beckman considering his team went bowling last year despite many thinking they'd win 2 or 3 games. So I pose the question, is Tim Beckman… underrated? Or, more importantly, was he overrated and we just went so far that direction that he's now just performing how we should've expected?
Thomas Speth: Greetings from Times Square OTE! Here's the thing about Beckman. The on the field results are good. They've won more games every year. The problem of course is that Tim Beckman is kind of bad at PR (to put it mildly). Before the player mistreatment thing I figured if he just kept his head down and they were in the 5 win range he was safe. Well having a former player accuse you and the medical staff of being incompetent at best when it comes to handling injuries is not keeping your head down. Is he underrated? Well he did win as many regular season games as James Franklin and beat him head to head.
/gets beaten to death by the Penn State excuse stick
MNWildcat: I don't know how a Illinois coach could underperform expectations. That said, no, he's not underrated, nor is he overrated. He's a not-very-good coach whose team is taking on his not-very-good identity. Illinois' "improvement" has taken it to Sagarin-83, ESPN FPI-62, and hoegher-79. A not-very-good coach, in order to stick around or keep his job, has to have some incredibly redeeming quality. Tim Beckman does not have that quality.
LincolnParkWildcat: I hate Tim Beckman. That being said, he was successful in the MAC for a few years. I think that was because of the OC he had. Look, we've had a lot of teams in this conference rise up from the bottom, and even Illinois did it in 2001 and 2007. I think he's clearing out a lot of the crap he inherited from the Zooker, but he's making a lot of mistakes of his own.
Candystripes for Breakfast: I'd lean towards him being overrated, starting off way over his head, but slowly getting closer and closer to decent. Of course, all of that would be undone by a terrible performance this year, should such a thing happen.
GoForThree: Regardless of what he may achieve on the sidelines, Tim Beckman is naturally burdened with a severe case of Punch-Me Face. This affliction seems to extend far beyond his actual face, encompassing damn near every aspect of his professional existence. So I think that led us down the road of just continually and massively shitting on Tim Beckman. So while the product has improved, the image has not. Plus, everyone just looks like an asshole in a visor. If Mother Teresa of Calcutta wore a visor, she'd have been That Asshole Terry from Calcutta. It's science. Anyhow, did we all expect Illinois to be awful in the West? It's the West. Ferentz will surely find a way to lose to them more often than not. So I think Beckman's getting to where he was always going to be. We just thought he was such a schmuck that we overlooked it.
DJ Carver: I wasn't here when Beckman came in and the only thing I know about Illinois is that they were really good for about a year when Locksley was the OC and they had Juice Williams.  That being said, Beckman has them going in the right direction but does he have the personnel to go further? Having a stable QB situation would be key there, but who knows if Lunt is going to start or if he'll continue to be the backup after coming back rusty last year? If they can get stable there, and maybe Dudek returns for the conference portion after fully recovering the ACL they could go bowling again if they can pull an upset somewhere.
WhiteSpeedReceiver: No. He's actually terrible and vengeance will be Jerry Kill's on November 21st.
Aaron Yorke: Whoa, you forgot about how he chastised the team's beat writers because they didn't cheer for the team hard enough. That interesting incident (does Beckman realize what sports reporters do for a living?) put a rough end on what was a nice little campaign for the Illinois program. It won three Big Ten games against not terrible programs and got to a bowl game. Maybe the hate did go a little too far. Now that Beckman has some momentum, let's see if he can keep it going with another bowl trip in 2015.
Andrew Kraszewski: As an actual coach of football players, maybe we do undersell him a little bit. But man, if you're the goofiest coach this side of Baton Rouge, results of the sort he's getting aren't going to put you in the eccentric genius category. I don't specifically recall the general view on him when he got the call-up from the MAC, but presumably it was something along the lines of 'oh look, the MAC coach du jour, wonder how he'll hey wait what's all this nonsense going on with him and Penn State,' like it was literally that fast, he managed to discredit himself with his off-field follies before he called a single play.
I guess this is the part where we talk about the offense - if you've been following along on a week-to-week basis, that is. Count me as part of the Mikey Dudek fan club. That kid has remarkable hands and was way faster than you would expect off the line. The thing is, he had a horrible ACL injury last year and I really don't know what his status is going into 2015-16. Still, they return Wes Lunt - who was pretty good in eight games of action (63.5% completion, 14/3 TD/INT,  7.3 YPA) - and Geronimo Allison can hold the fort if need be. They need a better rush game, though. Illinois was second to last in rushing YPG, and rocked a dismal 3.7 YPA. So there's a lot to like, and a lot to not like. Will this offense build off a promising 2014 or will we see teams pretty much dare them to run to sell out the pass?
TS: If Lunt stays healthy this offense is decent to potentially very good.. If his offensive line isn't a lot better he may actually get killed back there so that's key. I'm starting to realize how awesome it is to cheer for a team that always has a good OL. This team should be able to throw the ball, and Ferguson is a nice back, but that line was kind of awful last year.
MNW: Lunt was the best QB of the three Illinois used in 2014, and the Illini didn't really lose any offensive weapons, save for Dudek's injury, so the potential is obviously there for Illinois' offense to produce at a similar level. The offensive line, though, as my esteemed colleague Herr Speth noted, will be a source of worry: the Illini lose 103 career starts to graduation and return just 58 starts. Lunt might require more time to get the ball out with the absence of Dudek, so I would not be surprised to see the first couple games go the way of the line. If Lunt stays upright and Ferguson can keep secondaries honest, Illinois has a chance.
LPW: I think teams will dare them to run to sell out the pass.
C4B: Despite the B1G being a rushing league in general, stopping the pass is still gonna be the best way of beating teams not named Wisconsin. Since Illinois is not the Badgers, this applies to them as well.
GF3: Like most everyone else here, I'm just stabbing in the dark about Illinois' offense. Lord knows none of us dedicate real brain power to the Illini. That being said, I agree with Jesse on Dudek. He gave the Buckeyes fits last year. I hope he doesn't try to do too much too early and blow his knee out for good. I want to see him be the next Wayne Chrebet.
DJ: I sort of got to that in my first question, but if Illinois can be stable at QB and Dudek makes a full recovery by conference play, they should be able to continue their success last year.  I also know nothing about their OL situation and whether or not they return full starters, graduated a lot, etc. so ¯\_(ツ)_/¯
AY: Well, Josh Ferguson averaged over five yards per carry last year and is entering his senior season, so I'd say just give that guy the ball more and the rush offense should be fine. But yeah, against strong front like Ohio State and Penn State, Illinois is still going to struggle to run. That's when we'll find out what Lunt is really made of. If he can stay healthy for 12 games, this offense could surprise some people.
AK: The skill pieces are there even without Dudek, though he's certainly a big loss. Allison, Malik Turner and Josh Ferguson are enough to give defenses problems if they have space to work and Lunt has time to throw...which comes back around to whether the offensive line improves. Normally an already bad line that loses multiple starters isn't cause for celebration. Then again, those guys weren't really doing the job anyway. Then again again, the new starters are presumably former backups who couldn't unseat said middling starters. Then again again again, offensive linemen do tend to have the longest development curve so maybe these younger guys will end up being better after all you know what I'm just going to say if you're Bill Cubit, you might want to reach into Mick McCall's bag o' tricks for hiding the fact that your OL is a rabble of weak nerds until you're sure you have a line that can consistently get push against the better fronts you'll be facing.
It has been discussed already, but if the Fighting Illini are going to bowl again, they have to be better on defense. Just how bad were things last year? Let's go ahead and count the ways. They allowed a mindblowing 456.4 YPG, and if that's not a great stat for you, then how about the fact that they allowed 6.01 YPP, which was only better than Rutgers equally dismal 6.39. They gave up 56 TDs in 987 plays, which might not mean anything, but when you're allowing a TD every 17.6 plays, I feel like that's a bad sign. Indiana and Purdue, long thought to be the worst defensive teams in the league, were better on paper. Is this a system issue or was last year just really bad? Can the Illini be good enough here to let the offense take over?
TS: Well they have a lot of pieces back but those pieces weren't particularly good last year. I mean when Purdue out scores you that's not a good thing. The secondary should be solid, but in the B1G "lol you can throw the ball?" Division that's like having pretty hair. Nobody cares if the front is terrible.
MNW: I asked I-L-L-matic if the defense would be improved in 2015, and he told me that the defense looked to be ahead of the offense so far this year. I...uh...I don't think that's quite the compliment he thought it was. Nonetheless, I will be watching for Jihad Ward at DE and the so-far-successful V'Angelo Bentley in the secondary. There is the concern that the Illini lost both Zane Petty and Earnest Thomas III in the secondary, and if the Illini aren't able to crack down a little harder against the run, the secondary will again find themselves rendered largely a moot point. Then again, the Illinois defense kept them in what was basically a loss to Penn State, so who knows how good they'll actually be.
LPW: If Illinois wants to act like Indiana and score a ton of points defense-be-damned then they better beef up their offense. As for their defense, one would think they'd be better in year four of a coaching regime, but I have no damn idea. I'll go with "they're still shitty"
C4B: I think the Illini have to be better on defense, especially if there's a question about the QB position in Champaign. A decent defense will keep you competitive in conference play, which might be all the Illini need.
GF3: Again, we're doing a bit of guesswork, but I lean "systemic" on this problem. Even mediocre talents on defense should be able to put up better numbers than that with a good scheme (take notes, Rutgers). I don't know what needs to change, but whatever they're doing isn't working.
DJ: I would guess systemic, they were pretty awful.  If you're worse than Indiana on defense....that ain't no good.
AY: No, Penn State didn't score much against Illinois, but that was the passing game's fault. Even the Lions were able to run on the Illini, and that part of the game will once again be a weakness for the orange and blue in 2015. I would encourage the Illinois defense to stack the box on early downs and allow their experienced secondary to limit the opponent's passing attack.
AK: I couldn't tell you a thing about the system Illinois runs on defense, but system doesn't matter a lick if the guys up front are getting blasted back for that kind of rushing yardage. Yes, Jihad Ward's a nice player with a badass name. Problem is he can't take 5 offensive linemen plus lead blockers all on his lonesome. Illinois' back seven has the experience and talent to be pretty good against the pass, but if your opponent is on 2nd and 5 over and over again, pass defense isn't going to matter much.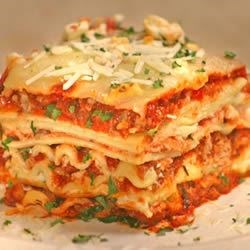 When it comes to the season, we like to talk a lot about what happened in the bowl because that was the lasting image. For Illinois, that means reliving obliteration at the hands of Louisiana Tech who was better from the beginning. As we discussed earlier this week, the schedule isn't overly daunting necessarily, but  there are some potential landmines in the non-con with Middle Tennessee State and North Carolina, and the league slate has took its toll over the years. Do the Illini have what it takes to go bowling? Do you see them knocking any better team off?
TS: They could go bowling again, but that non-con isn't necessarily 4 gimme wins. They'll beat Iowa (YOU HEARD IT HERE FIRST). The problem is they could very well go 2-2 in non-con and they would have to have a lot of things break their way to go 4-4. Having Penn State instead of MSU is certainly helpful to that. I think they get 6 again. They could lose to both MTSU and UNC, but I think it's more likely they beat both.
MNW: I'll take the Illini to go 3-1 in the non-conference, likely with a predictable loss to UNC and possibly MTSU, followed by 2-6 in the B1G. Northwestern and Purdue on the schedule give Illinois a shot, and the Illini could surprise any of Penn State, Nebraska, Iowa, and Minnesota. So sure, there's a chance in the Wild Wild West, but I still would put Illinois at maybe 33% to make a bowl.
LPW: I see them losing to UNC, Nebraska, OSU, Minnesota, Northwestern, PSU, and Wisconsin, so no, they're not going bowling.
C4B: Put it this way: 6 wins isn't out of the question for Illinois, but neither is 2 wins if they struggle early and often.
GF3: First, I want to go on record right now as proclaiming the MTSU Blue Raiders the scummiest, dirtiest, thuggiest team in college football. If you aren't sure why, I invite you to dig up their bowl game against Navy. It looked like the fight scene from The Wanderers, when the Ducky Boys show up with chains and bats on the football field. I hope Illinois stomps a mudhole in MTSU. Beyond that, I can't say. Maybe the Illini suddenly find a running game? Maybe their stadium is a transformer and will morph into, say, a much better stadium? Who's to say?
DJ: My too early guess for Illinois based on watching them for maybe a total of two quarters, last year, is 5-7 (2-6).  They could go bowling if they can upset someone as they did to Penn State last year, but I think Illinois is stuck in the "we're guessing you're going to be awful until you prove it otherwise" mode.
AY: I'm confident (sort of) that my Lions can take down Illinois at home in that rematch, but road games against Iowa, Purdue, and Minnesota look like possible wins. If the Illini can manage to take two of those as well as the home game against Northwestern, they can afford to drop one of the non-con games and still get to six wins. I don't see them beating Nebraska, Ohio State, or Wisconsin, but Penn State and Minnesota are possible upset wins.
AK: I do think they'll get to 6 again, though going at least 3-1 in the noncon is going to be really important. I don't know if they will, but I want to see them pull the upset over Penn State again because Beckman's baffling effectiveness against them amuses me mightily.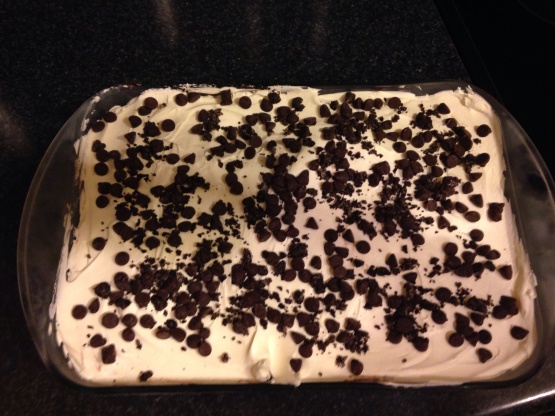 So there is literally a bulldozer buried beneath Illinois' Memorial Field. This is easily my favorite reason for some of the bad luck the Illini have had over the years. Give me your team's best bad luck charm and/or favorite folktale about your team.
TS: No Minnesota we have no idea where the Slab of Bacon is...
MNW: @no i don't because northwestern is only ever lucky and to suggest otherwise would be tantamount to heresy@
GIVE US BACK OUR HAT, ILLINOIS.
LPW: Northwestern's best bad luck charm? Pick any coaches between Alex Agase and Gary Barnett. Favorite Folktale? The 1995 season.
C4B: The bad luck charm I'm most comfortable dissing is the non-interlocking IU logo of the Cam Cameron years as Indiana's head coach. It wasn't a popular design, and when Cameron couldn't make the postseason despite having arguably Indiana's greatest football player ever on the field for four years, he (and the logo) were rightfully canned.
GF3: The Buckeyes don't have any one big "Bad Luck Charm," though I think John Cooper had an almost paranormal inability to win bowl games. Oh, and tattoo shops generally don't do us any favors. Nor do bye weeks.
DJ: AMDQBHG. We had to put a true freshman LB at QB to end the streak of QBs going down.  Then Caleb Rowe went and tore his ACL, again.  Now we're to expect that he will somehow not tear his ACL a third time this year and start all year.
WSR: We don't have a bad luck charm.  We're Minnesota.  It's like a rabbit having a rabbit's foot for good luck, which is redundant and oddly morbid when you think about it.  And Speth, I'm taking that slab of bacon back myself.  There will be a WSR's Eleven taking it back and putting it where no one would dare enter to try to get it: J. Robinson's office.
AK: I wouldn't say it's a bad luck charm, but MSU had a live bear as a mascot in I want to say 1912. What a grand time to be alive that must have been, since apparently no one ever bothered to ask if a given idea was a bad one.