As of last year's data, Iowa is the largest pork producing state with 31% of the hogs in America coming from there. While that often leads to lots of jokes about the state of Iowa smelling like, well, a hog farm, it's also an opportunity to have our first all-pork potluck. As for the football team, we'll abstain from jokes about Ferentz living, "high on the hog," but we will go into the relative merits of firing him. We'll also touch on the Hawkeye's offensive approach, defensive approach, and then show off the poetry chops of the OTE team. With apologies to Salt Creek and Stadium, let's bring home the bacon.
---
Let's go ahead and start Iowa week with a bang. Kirk Ferentz: Should he stay or should he go? Now, this really isn't a question about how many wins he needs, or any of that nonsense. This is just a really focused question on if you think the University of Iowa should keep the guy around. Oh, and bonus points for showing work.
insertname: [ed note: 2:03 am timestamp, night of the Blackhawks winning the Cup, and most likely drunk] WHO HAETS IOWA?
GoForThree: While I recognize that it will kill one of my best SMCD running punchlines, Kirk needs to go. Yesterday. Of course that's easy for me to say when I'm not the one who has to pay his buyout. As Jesse said, it's not about pure wins. Sure, he has a solid list of laughers in the loss column, from a 2-3 record against ISU to getting ram-rodded by Maryland. The issue for me is that he just doesn't seem to care that his product is falling flat. He does business his way, and that way would've been a swell method in the B1G of 1991. These days, he gives us LOLIowa. Time to hit the road, Kirk. Don't wear a hole in those money bags by dragging them down the highway.
Andrew Kraszewski: I WAS TOLD THERE WOULD BE NO MATH. This year has got to be his last chance to turn things around, but even if he stumbles into something like 8 wins, there would probably be ongoing systemic issues here, right? His apparent disinterest in valuing a game like Iowa State or the noncon in general, his antebellum attitudes re: social media, his disquieting (for Iowa fans) new preference for middling instate talent over the broader recruiting strategy that built his more successful teams...there's a lot to suggest he isn't going to be the one to return Iowa to being regularly competitive. Rather, he's becoming a cautionary tale for what happens when you get too comfortable, too stuck in your ways to keep up with a game that's constantly changing in all aspects.
We all know about the comical buyout, but the good news is it's been a few years since that issue was initially brought up, so it's shrunk considerably and should pass under the 8-digit mark fairly soon IIRC (exciting!). As Mike's Tuesday investigation notes, Iowa's struggles with ticket sales are now above and beyond the national downward trend in attendance, and that's with a legendarily loyal fanbase. Gary Barta, or whoever replaces him pending resolution of the AD's current troubles, has to notice the numbers sooner or later.
Candystripes for Breakfast: If not for his buyout, Iowa probably would have tried to dump him a couple years ago. Honestly, I'm not too bothered either way.
Mike Jones: I guess it's a question of "should he" vs. "will he." Yes, I think he SHOULD go. The program has stagnated, the glory years are in the rear-view mirror and things don't look to be getting better any time soon. He's out of ideas. The ideas that he does have were outdated five years ago. He can't change. College football is a constantly changing landscape and if a football coach cannot adapt he cannot put his team in a position to compete for championships. Kirk Ferentz cannot adapt. Thus, Iowa cannot compete for championships. Now, WILL he go? No. He's too stubborn and Iowa will hold out as long as they can before having to pay his buyout. It probably wont be in time, either.
DJ Carver: This might be the only question I answer, but he stays only because LOL who is that far out of a game to Randy Edsall that the 24 points or whatever in the 4th won't win it? PLEASE STAY
MNWildcat: Sure, keep him around, Iowa. The longer this goes on, the longer I get to watch you all delude yourselves into thinking that Bert is going to up and leave Arkansas for Iowa. And that's just fun for all parties involved until he says no.
Aaron Yorke: Yeah, I guess so. I'm not sure that Ferentz has done such a bad job considering the talent that Iowa attracts. Is this a program that's supposed to win 10 games every year? If the AD thinks it is, he should let Ferentz go. On the other hand, Ferentz has been able to compete for the Rose Bowl in the past, so maybe sticking with him isn't so bad. He could really use a decent quarterback.
LincolnParkWildcat: I asked my good friend and former bartender AJ what he thought on this question and he had a great answer.
"Kirk Ferentz is like a boat. Once you see how much fun your boat can be, you take it out all the time. You take it around from lake to lake, showing it off, bragging about it, even getting more and more attractive girls on it. Until one day your shiny new boat isn't as fast as the old models, as flashy as the jet skis, and begins breaking down. You put money into your boat hoping it can gain its old form but are disappointed time and again when you hit the water and barely float. You blame the engine and end up selling it for a new one. (In Iowa's case, that new engine is a wooden paddle.) You used to have offers to buy your nice, new boat, but now you're so deep into debt from it that you can't give it away. Your friends don't want to ride in it anymore and instead talk about it being good in the past but boring now.
I want to sell that boat. "
Thomas Speth: I'm drunk and forgot about this. Fuck Iowa
It might surprise you, but Iowa wasn't completely awful on offense last year. In fact, they were pretty much the picture of average in the Big Ten sitting at 7th in yards per play and 6th in yards per game.  I expected much worse, and if we're being honest, the fact that they could be a lot better this year with CJ Beathard and anyone but Mark Weisman running the stretch play. Mike talked a lot about Tevaun Smith at wideout earlier this week and the Jordan Canzeri/LeShun Daniels tandem is at least interesting. Is it possible that Greg Davis and Kirk Ferentz have built a good offense? Will they finish better than last year? Am I completely overlooking the O-Line?
insertname: 51-14
GF3: Mike hit on all the high points. I think they improve this year, courtesy of FedExing their Rudock problem to Michigan and the other improvements Jesse and Mike mentioned. Circling back to the first point, I think that marginal improvement is every Iowan's worst nightmare. Just enough to win a few more games keeps Ferentz where he is.
AK: I was under the impression Beathard didn't really have much of a body of work to judge at this point, but I could be wrong about that. Last year's offense also had a strong feast-or-famine tendency. So yeah, the offense could be better, if only because we don't really know what Beathard will look like when he's The Guy, and we knew beyond a shadow of a doubt what Rudock was: a guy with a decent floor and a ceiling about 8 inches above that.
But riddle me this: outside of center Austin Blythe, who on this offense would you predict to make an All-B1G team? Maybe Jordan Walsh? Jake Duzey if the coaches remember he's allowed to catch passes? If there's a coach I'd be willing to put faith in when replacing two NFL tackles (one of them a really, really NFL tackle) with a walk-on and a former tight end, it'd be Ferentz, but that's still a tall order, and I still don't see much pop at the skill positions beyond, sort of, Smith. Color me pessimistic.
C4B: Rumors abound that some really good offensive lineman graduated from Iowa last year (some guy I've never heard of, name something like Sherriff), so presumably they will be slightly worse because of that.
MJ: Can't really mention Iowa without mentioning average, can you? I know there are questions at offensive line but if there's one thing I will never question Kirk Ferentz on, it's his ability to make an offensive line work. There will be growing pains, sure. And I doubt that C.J. Beathard will have tons of time in the pocket early on in the season. The question will be whether they can get the running game going. They NEED to run to open up the pass. It's something that Iowa didn't do well at all last season. I think Iowa will run the ball better this season because it cant get any worse than Weisman running the stretch, running straight into the scrum or running straight into a defensive end. The question to me is how Beathard works out. I wont go so far as to say that I think Iowa will have a "good" offense this season. I will go so far as to say it will at least have more explosiveness and competency than 2014.
DJ: Color me SHOCKED, Iowa had an average offense? NO.  REALLY? Yes, you're overlooking the OL and they'll be completely average again.  Yes I know, shocker.
MNW: Iowa? The picture of average and boring? YOU DON'T SAY.
AY: I didn't get to see these guys up close last year, but they can run the ball, yes? I'm jealous. Last year, this was an offense that could pass the ball a little bit too. Maybe the Hawkeyes are just underrated because they're Iowa and Jake Rudock was boring. Maybe the quarterback thing will work out and Iowa will be able to pass again in 2015.
LPW: Unless Kirk Ferentz has a brain transplant and implicitly trusts a Hawkeye like Chuck Long to drastically change the offense, I'll just go with the old BHGP joke that Kirk Ferentz wants the offensive coordinator of the day to get 2 touchdowns and a field goal
TS: Fuck Iowa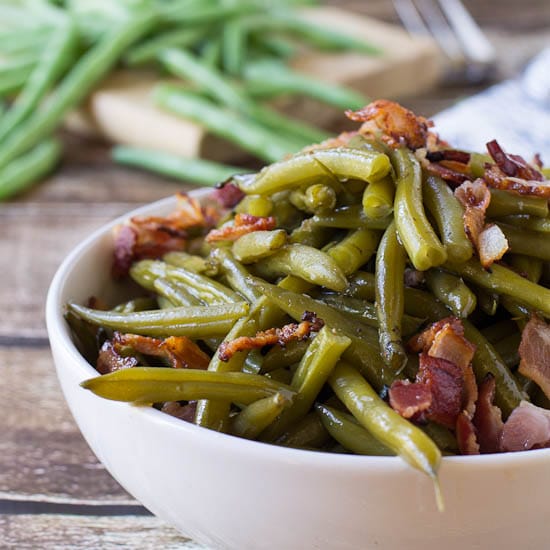 Let's take that question one step further and talk a little bit more about the QB position. As StoopsMyAss said in the comments on Monday, it seems like Kirk Ferentz has all but forgotten how to deal with the position at times. Come January, though, he listed Beathard as the starter going forward and that was that. CJ seems to have a much greater upside than Jake Rudock, but his downside is turnovers and risk. Do you think the switch was a move of desperation or is Beathard about to prove us all wrong? Will defenses actually, you know, be scared of the deep threat next year?
insertname: It's gonna be hard for him to beat the Gophers to reclaim Floyd h/t to Adam Jacobi
GF3: Necessity and desperation are born of the same mother. Even if it was desperation, that doesn't make it the wrong choice. Will defenses be scared? Mildly perturbed at a minimum.
AK: Why not both? It can be a desperation move and still work, after all. Like I said above, I don't think many of us know what Beathard will actually do outside of the broad strokes- probably more shots downfield, probably more QB runs, probably more damaging mistakes. He could be Johnny Manziel and I'd be hesitant to predict great things until I see a willingness from the coaching staff to call something other than the stretch on first and second down.
C4B: You're overlooking the third option here, that Ferentz is secretly a deep cover Michigan plant and forced Rudock out so that he could transfer to HARBAUGH. But seriously, Beathard is probably a decent option, but not a great one.
MJ: Can it be both? Ferentz knew that he needed to do something but he didn't want to fire anyone. Fans were bickering all season about Beathard starting so he figured "Well, I'll give them what they want." The issue was, of course, that it was a little too late. I don't know if Beathard is the Duke of Touchdowns. I do know that he can fire that pigskin and throw a hell of a deep ball. One can only pray that Greg Davis or Kirk Ferentz hasn't coached him into a turtle shell and nullified his aggressiveness in favor of the safe play.
DJ: Iowa? Scared of a passing threat? Doesn't Ferentz just run pro style up the middle all day? Nah not scared of an Iowa QB throwing.
MNW: I still won't be scared of the deep threat, because I genuinely don't know who Iowa is going to send deep. A 4*-DE who's been converted to a WR-Z? I mean, I guess Tevaun Smith can make some legitimate noise for the Hawkeyes down the field, but with something called Matt VandeBerg starting opposite him, I feel comfortable in saying that defenses are going to try to shut down Smith, stack the box and see what Canzeri/Daniels can do, and force Kirk Ferentz/Greg Davis to try something new. And we know how that's going to end.
AY: Opponents don't need to be scared of the deep threat. Just lure eight men into the box with that running game and then surprise them. Or just keep running. The offense has a good chance of being quietly productive just like in 2014. The defense just needs to step up and not allow Minnesota and Wisconsin to run for 600 yards.
LPW: Every Iowa QB to me since Ricky Stanzi has been less patriotic and crappier than Ricky Stanzi. Rudock/Beathard whoever, I think defenses will be like meh. A cromulent, embiggening meh, but whatever. Iowa's pedestrian and stale lately.  #mikejonesgetsassier
TS: Fuck Iowa
Honestly, I don't know what to make of Iowa's defense. From a statistics point-of-view, you can easily argue they weren't all that bad last year. They allowed a reasonable amount of yards and TDs that many teams could/would be happy with. Conversely, if defense and boring, mistake-free offense are your calling cards, don't you – you know – need to be excellent or above average there? I guess my question is do we see Iowa actually improving on these numbers or is this just sort of the new normal? Can the defense improve enough to buy the offense time to get really good? If you squint really hard, can you talk yourself into this unit? Is Iowa going 10-2 and winning the West?
insertname: I guess they won't have to face MAXXXXXXXXXXXXXXXXXXX Williams this year so that should probably help the secondary. lol 10-2 lol.
GF3: Consider me in the "new normal" camp. And that, to me, is mostly a function of the fact that the offensive game has improved across the league, and across the game. CFB is regularly cranking out basketball scores now.  So with their recruiting base, I think Iowa is going to have to settle for mediocre defenses in a league that is showing truly renewed interest in the forward pass and is rapidly cooling on its love affair with punters. They're playing Tresselball without the defense. Or the offense.
AK: It all turns on the linebackers. I watched that bowl game, Hawkeye fans. You thought no one else saw what you did, but I seent the whole thing. Good grief where did you find these guys, tossing a football around on the quad or something? I know Tennessee's got some speed, but the outside run isn't some revolution in the game. But to answer the first question, yes, Iowa's preferred style does require an excellent defense. Replacing a pair of really good DTs will be tough, but like with the offensive tackles, Iowa's coaching here has earned some slack. Still, even with Davis and Trinca-Pasat in front of them, Iowa's LBs looked overwhelmed too often last year. Morris, Hitchens and Kirksey ain't walking through that door.
10-2? Jesse, have you been sampling Missouri's finest product?
C4B: As long as they keep away from Nate Sudfeld, they can do whatever they'd like to.
MJ: I discussed Iowa's defensive issues at linebacker on Monday but I think a greater concern is Iowa's defensive line. Whatever happened to Iowa recruiting defensive ends who could actually, y'know, sack the quarterback and apply pressure? Long gone are the days of Ballard and Clayborn. They have big shoes to fill with the departure of Carl Davis and while Jaleel Johnson should be good I'm not to optimistic about the other side. I think Iowa's defense will be about the same this year. The secondary will be the strength. My concern is the first level and the outside. And no, I'm not going to talk myself into anything until they win an important game. Or at least don't lose one to a terrible Iowa State team.
MNW: Your first question was mostly rhetorical and I tuned out from there. Iowa is probably a 7-5 (4-4) team on average, add a couple wins potentially for a Charmin-soft B1G schedule (seriously? Maryland and Indiana?) and subtract one for Kirk Ferentz finding a way to fuck one of those up, and I'll call it 8-4. I can talk myself into anything, though (there's a butterfly tattoo I don't want to talk about), so sure. If someone from BHGP pays enough, then maybe.
AY: Ferentz has certainly had better defenses at Iowa before, and yes, they can go 10-2 if they manage to slow down their rivals in the West.
LPW: Iowa is not winning the B1G west. At best this unit will help Iowa win 7-8 games. And I'm being generous. If that. Iowa doesn't have a star like Tyler Sash in name of in internet fame, so I give you this
TS: Iowa is that girl/rival that annoys you because you care about her far more than you ever want to admit it really should care about. Fuck her. Fuck Iowa
Iowa is known for its writers' workshop and one of its alums – Juan Felipe Herrera – was recently named US Poet Laureate. In honor of both Iowa and poetry, give me your best haiku or limerick to describe Iowa football and one to describe your team. Bonus points if they fit together.
insertname:
WHO HATES IOWA
WE HATE IOWA Guess what
Floyd doesn't miss you
---
STANLEY CUP WOOOOOOOOOOOOOOOOOOOOOOOOOOOOO
WOOOOOOOOOOOOOOOOOOOOOOOOOOOOOOOOOoo
WOOOOOOOOOOOOOOOOOOOOOOOOOOOOOOOOOoooo
Wooo
GF3:
Iowa's two Kirks
One goes boldly into space
One goes four and four
---
Buckeyes win title
Michigan man loses shirt
Never Change Big Ten
AK:
What this team most needs
Another foot scholarship
Go Iowa punt
---
Spartans always win
Except against cheating spreads
Ow ow my safeties
Graham Filler:
Punt Punt Punt kick ball pow
Ball stops at 7 take a bow
Its a Win for Ferentz
Go listen To The Bends
Iowa football is High and Dry now
C4B:
His Return is Now
AIRBHG Lives
Prepare for Carnage
---
Just Play Some Defense
Seriously, Play Defense
Make Stops More Often
MJ:
The Hawkeyes can win
If Beathard lives up to the hype
OH GOD GREG DAVIS
LPW: To quote the great insertname:
WHO HATES IOWA

WE HATE IOWA Guess what

Floyd doesn't miss you

STANLEY CUP WOOOOOOOOOOOOOOOOOOOOOOOOOOOOO

WOOOOOOOOOOOOOOOOOOOOOOOOOOOOOOOOOoo

WOOOOOOOOOOOOOOOOOOOOOOOOOOOOOOOOOoooo
WOOOO GO HAWKS!!!
DJ: Fuck Iowa.  Does that work? Explains my C in poetry for my humanitarian arts class that was mandatory....
MNW:
Northwestern football
2015 campaign starts
Drink drink drink drink drink
---
Iowa football
2015 campaign starts
Drink drink drink drink drink
Jesse Collins:
The Hawks gave Kirk the big bucks
And now he's basic'ly... lame duck.
The fans, they are drinking
Of Biels they are thinking,
Because they know that this season will suck
---
Last year the 'Skers beat the Hawks
But Bo still was sent on a walk
Mike Riley is here
The fans hope to cheer
We just hope we're not saying, "Oh fock"
AY:
There once was a coach named Kirk
In 2009 he was kind of a jerk.
But then came 2011 and State beat them again
Even with Bolden at work.
TS:
Iowa won't go bowling.
And will lose to the Fighting Beckmans.
What was the question?
Because fuck Iowa