You would think that when we finally got to Nebraska week, I would be all prepared to offer you some unique, wonderful, Nebraska dishes. After all, even though I used everything from Domino's menu items to Old Bay overload, the least I could do would be to impart something of a regional cuisine to the masses. If you truly believed that, you would be wrong because today we are going full corn. So bring on the terrible corn puns, grab the butter, and dive in to the Nebraska potluck!
As an added bonus, I asked the team at Corn Nation to join in the fun, and what resulted was a massive helping of information. With conversation on everything from Bo Pelini to Mike Riley, Ceilings and Floors, and phase identity, this potluck gets the job done in answering everything you can imagine, and from pretty much every angle. Special thank you to the Corn Nation writing team. Go check them out if you're looking for writing from the guys who actually watch the games. Jon and the crew do a great job, and I probably unwittingly steal half of their thoughts as my own. You know, because I don't watch the games.
In keeping with the theme of B1G 2015: Nebraska Week, we bring you the Corniest potluck you've ever seen.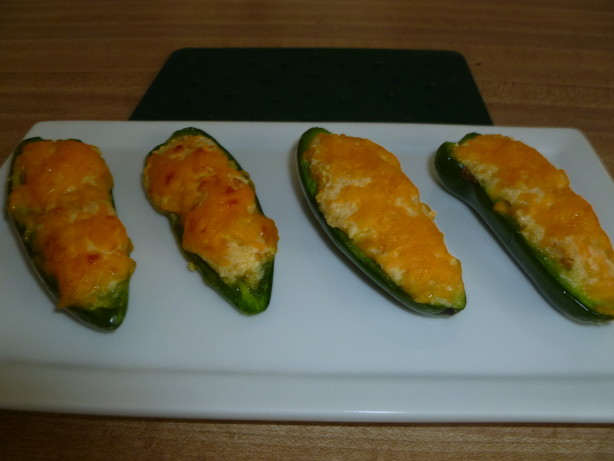 It would be a drastic understatement to say that 2015 is full of unknowns for Nebraska. With a new coaching staff, new playmakers, and a gigantic chip on its shoulder, what is a reasonable expectation for the Huskers? Is it fair to judge Mike Riley in year one against Bo Pelini's gold standard of nine wins? Conversely, if Riley were to coax less than four losses out of this team, is it fair to give him all the credit?
Aaron Yorke: It's never fair to judge a coach on one year, so let's give Riley a break even though he was kind of a weird hire for a program that just fired a coach for only winning nine games per year. Fewer than four losses would be swell, and with that manageable road slate, it's not impossible.
LincolnParkWildcat: I think Nebraska could win 7 or 8 games at least. 9 at most. Or more? It's always a crapshoot with coaching turnovers.  It's not immediately fair to judge a new coach to an old one. You need a few years and some roster turnover.
Candystripes for Breakfast: Is it fair? Perhaps not, but if the ol' 9-4 record shows up by season's end, is it really a bad thing?
Ray Ransom: I think 2015 is going to be a disaster for the Huskers. This is a program that is being held against a 1950's-era football standard in a new competitive landscape. The modern Nebraska has more in common with Boise State than it does with Ohio State. This is the year that Cornhusker fans start to realize this fact. This is also the year that everyone realizes how under-appreciated Pelini was.
GoForThree: This is the eternal vexation of coaching. If you lose right off the bat, you were a terrible hire and everyone is mad. If you win right off the bat, it's the other guy's recruits who won it for you. Unlike Ray's terrible reasoning above, I recognize that there is still serious potential in Nebraska to be a competitor on an annual basis. I have long held that the number of amazingly talented football players increases every year. The number of FBS schools does not. With a good recruiter and the power of Nebraska's coffers behind him, Riley will find some measure of success in capturing great talent. This won't matter in 2015, but I think he can get to 9 wins. That won't make him a state hero, but it would be far, far from disaster.
WhiteSpeedReceiver: Yes and no.  In spite of everything that some Nebraska fans seem to think was wrong with Bo Pelini, you could set your clock to 9 wins.  I'm going to save the rest of this rant for a bit later, but I'll just go with this: As a Minnesota fan that can tell you first-hand the dangers, if you let go of a 9-win coach (or a 7-win coach that was aided by playing a non-conference schedule so cupcakey that it would make SEC coaches and Bill Snyder question it), you better make sure you've got a TREMENDOUS improvement ready in the wings.  But just like you usually need to wait 3 years to see if a coach is bad, the same is true to see if he's good.  There are a ton of coaches that have had a blip of success because of what their predecessor put in place that have fell off the side of the cliff.  Sometimes you're just a bad coach and sometimes you're a bad fit, right Brady Hoke and every Notre Dame coach between Holtz and Kelly?
Keith: I am going to make these short and precise. 8-5 is a reasonable expectation. This team has a lot of Pelini's kids on it, so it is not fair to say Riley did it all, but if he were to get below 4 losses. his coaching should be credited.
Salt Creek & Stadium: The only reasonable expectation at Nebraska is a championship. Settling for anything less, expecting anything less, is basically admitting defeat. Why even bother with the sport if you're not striving for championships? Any season where you fail to bring home hardware is a failure, plain and simple. We can talk until we're blue in the face or the cows come home about Mike Riley's positive spirit or Bo Pelini's collapsed star, but at the end of the day, Nebraska is still Nebraska. You can belittle that all you want, but for Nebraska to strive for anything less than championships is ridiculous. You can't fight Ohio State, Alabama, or any of those other schools if you believe you're not able to reach those heights. That was Bo Pelini's downfall: he decided early on he couldn't win those fights against impossible odds, and you know what, his game plans and decisions, more or less, reflected that. So far, Mike Riley seems up to the challenge - and if you ask him, I bet you he'll say they expect to win the Big Ten, because that's what he was hired to do. That being said, anything Riley achieves or fails to achieve this season is on Riley and his staff, no matter what bullshit or gold Pelini left behind. It's entirely likely the team falls short as they adjust to a new regime, but to expect anything less than a championship is unfair to the team, unfair to the coaches, and unfair to the resources and support that Nebraska has behind it.
Ranchbabe: The schedule is not exactly a murderer's row and this is a solid roster (yes, there are some question marks, but I'll get to that later). This coaching change was not made because Pelini was a jerk. It was made because the shiny stuff in the trophy case is getting dusty and he did not appear to have a plan that would change that. The expectations here are always championships, conference or national. You can laugh about arrogance, but high expectations are one of the things that make Nebraska "Nebraska". Pelini tried, and failed, to embrace "Nebraska" even though his hire seemed like the perfect antidote to C*ll*h*n at the time. Right now, Riley seems like the perfect antidote to the bitterness and anti-expectations that developed as Pelini's tenure went on. It is absolutely fair to judge this new staff in year one against the four-loss purgatory of the past years. Improve on that and this coaching change is completely justified. Stay in that four loss range or, gasp, fall into five or more losses? It seems very possible, but everything we have seen from Riley indicates he and his staff will own the mistakes and go about finding a way to correct them. No excuses, no back-room cussing. That will be progress.
Jon Johnston: JUDGE JUDGE JUDGE JUDGE!!!! YES! We will judge because that's what humans do! Riley must always win nine games. ALWAYS! And yes, he will be given all the credit because I have no interest in our former stupid ass shit for brains coach who blamed everyone else for all of his problems. That guy, that stubborn tit for a brain poopy head is dead to me.
Mike: While it's not an extremely difficult schedule, Nebraska's 2015 schedule is tougher than 2014 with BYU and Miami as competitive non-conference matchups. Plus, Mike Riley has to replace the biggest playmakers on offense and defense, and the dropoffs at those positions can't be overstated. In 2015, while 10-2 or better is possible, so is 7-5.  As long as Riley gets to a bowl game in 2015, he'll be fine. But at some point in the next three years, Riley has to lose fewer than four games.
Andy: To be honest, I think anything more than 2 regular season losses will be a disappointment given the dog turd of a schedule being laid at Riley's feet for season one. Trust me, I'm not being a typical NU fan who considers 10 wins his birthright. I am skeptical of this staff to say the least, but that being said, I would probably consider a 10-2 regular season par for this particularly municipal course.
NU pre-season rank is somewhere in the #26-30 range. They play two ranked teams, #7 Michigan St & #23 Wisconsin. The next highest ranked team is #40 or so Miami and it careens downhill from there. So, 10-2 would mean zero upsets and taking care of business against lesser ranked teams. Anything worse would mean that games were lost that probably should have been won.
On the flip side, pull a couple of upsets and 12-0 NU could find itself taking CFP beatdown of epic proportions on a Notre Dame-Alabama scale as when the Irish gagged their way through a soft scheddy and were rewarded with prime time curb stomping and imaginary girlfriends.
Thomas Speth: So I might have had a pitcher or eight of beer in the last 3 hours, but here goes... Nebraska, as is the case with most of the B1G West, doesn't exactly have a killer schedule (thanks Illinois, Purdue, and Northwestern!). Will Nebraska be better than 4 losses? Personally, I think they'll be right around that. It will probably depend on the bowl game.
Nebraska lost its leading career receiver in Kenny Bell, one of its all time great RBs in Ameer Abdullah, and is breaking in a new offense under Mike Riley and Danny Langsdorf. Add to the mix that there will be three new starters on the offensive line, unproven play at QB with Tommy Armstrong leading the charge, and a mess of talent at RB, but none who have shown it on gameday as of yet. With the offense being a source of strength for Nebraska the past few years, it would be fair to be concerned about a potential bottoming out if they don't show up. What do you see as a path to success for the Huskers on offense? Do you think they can break into a hybrid pro-style/spread beast that can take advantage of Armstrong's strengths or is this going to be a rough year to be a Nebraska fan?
AY: I wish Pelini was still in town, because Armstrong is athletic enough to be another Taylor Martinez. He can run well enough to get the defense to step up and become vulnerable to the deep pass. With Riley I think they'll go more pro-style, but perhaps the new coach will adapt and take full advantage of Pelini's leftovers.
LPW: I've always wondered why Nebraska doesn't move back to the offense they had when Eric Crouch and his team destroyed my Wildcats in a bowl game back in the day. I guess the OC will for now tailor the offense to the strengths of the current roster and then go to a default scheme later.
C4B: The quicker you can get the QB and WRs on the same page, the better your chances of seeing a successful offense. If you can get it going early, you've got it made. If not, you're gonna struggle.
Ray: To be fair, Nebraska will be decent in a few years. Mike Riley is a good coach and the fanbase alone will attract recruits who want to play in front of a huge group of passionate individuals. That said, this year is going to  be a year of transition and upheaval on the plains. Everyone will look confused, mistakes will crop up in places that the fanbase isn't used to seeing under Pelini, and this Nebraska team will go down as one of the worst in recent memory. They'll pull out a few wins, but this year and next will be down years for the Cornhuskers, followed by a slight return to mediocrity in 2017 and beyond.
GoForThree: HOTTAEK alert...if Nebraska's offense bottoms, the team won't do well. You heard it here first. #HOTSPR0TSTAEKS. There will be growing pains and you'll chew your nails to the quick. You might even throw a Runza. But Riley didn't just fall off the turnip cart. That doesn't mean it won't be a rough year to be a Nebraska fan.
WSR: The path to success for Nebraska's is to not play against Minnesota, because we're just going to keep walloping your players until their bodies give up, like we did last year.
Keith: The offense will be fine. TA will probably do some things that drive people nuts, but that is always the case. Running back will probably be a competition all the way through the season, no one seems to separate themselves. The pro-style will be interesting. Of course Michigan State runs a pro-style and they seem to be able to make it work.
Salt Creek: Like Keith says, the offense will be fine. (If nothing else, we got rid of the clap. Probably got it from Carl.) It will sputter for a few weeks as they sort out the communication issues, but unlike before, where our staff was learning as they went, this staff knows their stuff. They'll determine our bread-and-butter plays (Nebraska never had a true go-to under Pelini) and they'll focus on exacting execution of those plays. Armstrong will likely be swimming as well, so expect Langsdorf and Riley to lean heavily on the run game, at least early on. Eventually, one of our RBs will probably rule the roost, but there will be a healthy rotation. The biggest question will be stability on the offensive line. But I think between the new and improved S&C regime (enjoy Dobson, Vandy! GET YOUR CHIPOTLE!) and our OL coach actually knowing what the hell he is doing, I think the OL will be just fine.
Ranchbabe: Surprisingly, I am not worried about the offense either. The bar seems pretty low in the passing game, so any improvement there will be welcomed. The wideouts are talented and likely to thrive with even small improvements in passing accuracy. I think we have seen enough of the RB stable to know the floor is "good enough" in Cross and Newby. If any of the others beat them out for PT, it means the ceiling is higher than expected. New starters on the o-line? That is likely to be a good thing (Google Jake Cotton gifs). Tommy is basically entering his 3rd (technically 2nd and a 1/2) year as starter, so I wouldn't use the word "unproven" with him. He does some maddening things when passing, but the kid is as tough as they come (and hits like a linebacker when he runs the ball). He also receives rave reviews for his leadership and work ethic (Beyond the obligatory praise every QB gets for his leadership and work ethic every offseason). Plus, I am told that in a Riley offense, We Can Haz Tight Ends! Hopefully Langsdorf can figure out where #RogueBeck hid them and let them out of closet before kickoff.
Jon: It's always a rough year to be a Nebraska fan because we always set ourselves for failure by expecting too much. It's like that guy who gets all the sex he ever wanted, but then still wants more, and then acts like his life is miserable because he's not getting enough.
We have a fairly deep offensive line, theoretically. There might not be monsters, but there will be, I believe, consistency. Abdullah had to make up his own plays. If he would have had a line that was consistent he would have had a ton more yards. We have a number of running backs who are capable - they will be a more than ample replacement.
Mike: We have a fairly inexperienced offensive line that's full of potential, and no running back that's shown the ability to be a consistent playmaker. We have an offensive coordinator who started his Nebraska career by telling Tommy Armstrong that he's "not a running back" and that he needs to "sit in the pocket". I don't think Mike Riley is going to be like Bill Callahan and jam square pegs into round holes, but how long is it going to take for Riley to evolve his system. The fact that Riley knew that his system was broken at the end of 2014 suggests that he's ready to evolve, but does he know what to evolve to?  Yes, I've very concerned.
Andy: First of all, he's not unproven. Armstrong's been starting for a year & half and will be doing so again because…well, because he's been starting for a year & a half. He's a proven middle to bottom Big 10 QB, and there's been nothing seen to lead me to believe that's going to change.
I think there's depth enough at receiver if the 1st option can get open (there's not much checking down to the 2nd – see above). As we saw last year with Abdullah, Armstrong can be a decent 2nd running threat if the feature back warrants some extra bodies to contain him. There is some potential talent there, but for this offense to have any chance to be a consistent threat against good teams, that potential will have to evolve into usable talent very quickly.
TS: Nebraska has enough talent on offense to win games. The best defenses they play are Wisconsin and MSU, and even if you throw Minnesota in the mix, that's still only 3 defenses that are really good. If scoring points is a problem this year, Nebraska fans are in for a world of hurt, regardless of the losses this year on offense.
Defensively, Nebraska has a lot of talent up front, led first and foremost by the beast of a man DT Maliek Collins. His battery mate, Vincent Valentine look to anchor a line that has athleticism, if not depth. It also has speed and playmaking in the secondary with S Nate Gerry doing his thing from the back, which should help keep the Nebraska pass defense a strength. Unfortunately, the run game defense has been sketchy as Melvin Gordon would tell you, and that seems to fall on a really thin LB corps. Michael Rose-Ivey returns from injury, but that might not be enough. New DC Mark Banker is promising a more aggressive, less rigid gameplan that plays into their strength, but that gets put to the test early when BYU and Taysom Hill come to town. Knowing this, what are reasonable goals for this unit in 2015? Can they finish in the top half of the B1G defensively? Moreover, do you think that the scheme changes will be positive or negative for this group?
AY: Nebraska probably won't be much better against the run, but with that secondary, a top-half B1G defense isn't out of the question.
LPW: I honestly have no idea.
C4B: Reasonable goal: don't let a RB set the NCAA rushing record against you again.
Ray: The defense will be fine, but won't be able to handle the battery of 3-and-outs thrown at it by the offense. Look for this group to make some big plays, but to ultimately be overwhelmed in games where the offense can't find continuity.
GF3: Agreeing with Ray's Jersey logic hurts me, but that unit could be under a lot of stress. I think it's pretty early to write off the offense, though. Time will tell, but it's the West. Stop the run and 90% of your problems are solved.
WSR: Top-half of the B1G Defensively? Uh...maybe?  The problem is that they're in a fight to be top-half of the B1G West because Wisconsin and Minnesota appear to know what they're doing.  As we've seen, the blackshirts are either dead or are unresponsive to resuscitation attempts.  49th in Yards per Play and Points Per Game ain't livin', Nebraska.  But you know what? Things aren't going to magically improve schematically because the staff you've brought in was 80th in YPP and 98th in PPG.  So you need to pray that everyone else regresses while your players get better.  Does Melvin Gordon and his ∞ career Yards Per Carry leaving the B1G help you? Sure.  But until I see otherwise, I'm not expecting miracles from a unit I used to fear.
Keith: Let me first start out by saying that Taysom Hill will experience the Memorial Stadium turf that seems to break quarterbacks in half, so let's not worry about him. If they don't finish in the top half of the BIG, it would be a disappointment, especially with a favorable schedule. They should be at least a top thirty unit nationally.
Salt Creek: The defense will go as the linebacking corps go. If the LB depth becomes a huge problem, expect Nebraska's defense to go south fast. This is where Nebraska will lose games this fall, more than anything else. LB health is my biggest concern, but assuming that stays in place, I'd expect statistical improvement for Nebraska. It's worth noting that while Banker is promising a less rigid gameplan allowing for freedom of movement, the Pelini brothers promised the same damn thing, so we'll see how that goes. But I'm optimistic - when Banker was only the DC and not a position coach as well, Oregon State's defenses were arguably pretty good for a backwater program in Corvallis. Supposedly he runs a defense similar to Michigan State's, so that could be fun.
Ranchbabe: We are still trying to clean the images of Melvin Gordon jet sweeps seared into our eyeballs. The mixed reports about Banker as a DC have me nervous. Our LB and DE depth also has me nervous. We are likely to need a true freshman (or two) or a walk-on to step up and crack the rotation (or possibly start if the injury bug appears). Right now, I am content to assume that "different" is "better" and hope that plays out on the field. Positive signs include position coaches that are much more experienced and reports of more teaching/less yelling at practices. Nate Gerry is a stud no matter what scheme you put him in and we have a decent pile of defensive backs to complement a topnotch interior line. Yeah, there are probably enough pieces to be in the top half of B1G defenses if everyone keeps their  ACLs intact.
You forgot to mention one of our best defensive weapons - punter Sam Foltz. I'm not joking. He went nearly halfway through the season last year before a punt crossed the goal line for a touchback. He's also got some sweet offseason hang time videos. Foltz is athletic and even managed to tackle De'Mornay Pierson El on a punt return in the spring game (Iowa fans may want to forward that film to their coaching staff).
Jon: It's a whole new world! (Isn't that a Disney song?) We just won't be in the top half of the B1G, we'll be one of the best in the nation! We will have linebackers and safeties that actually know where they're supposed to play!
Mike: The defense has a handful of potential stars (Maliek Collins and Nate Gerry), but a huge list of question marks. One player to keep an eye on is linebacker Josh Banderas, who ran hot and cold with the previous staff. At times, he'd look like a future all-Big Ten linebacker -- and at other times, campus police probably should have ticketed him for loitering on the field.  It's clear that it wasn't working out with the previous staff; can Trent Bray build some confidence and consistency?
Andy: The DL interior and DB's should be strengths and DE's and LB's are question marks. Rose-Ivey had future All-B1G potential before he went down and the LB corps has been decimated by transfer and attrition. If the DE position doesn't step up to pressure QB's, that might be putting some extra coverage responsibility on the backfield. Same with stopping the outside run game. As far as scheme changes, I would suggest that there's nowhere to go but up on run coverage & tackling, but messing with what's been a very effective pass defense makes me nervous.
TS: Weak linebacking corps you say? Well if I recall correctly even a Nebraska defense with Lavonte David at LB on it got run over and around by Wisconsin. Corey Clement is licking his chops as we speak. As far as a top half defense goes, on paper OSU, PSU, MSU, and Wisconsin are significantly better overall. I think this could be a top half defense, but it might be skewed if Clement only runs for 300 yards in Lincoln.
Mike Riley is winning fans over in the state of Nebraska by being a pretty earnest, no nonsense type of guy. Rather, he's basically the complete opposite of Bo Pelini. Unfortunately, good will can only get you so far. Considering his past work at Oregon State, San Diego, Canada, and the like, and the fact that he's getting up there in age, what do you see his trajectory being at Nebraska? If you were to assign a ceiling and a floor to his tenure here, what would they be?
AY: Floor is 9-4. Ceiling is 9-4. 9-4 forever!
LPW: His floor at first is seven games, and winning at Natty is the ceiling. If he embraces the challenge of a place where he's not just expected to coast to a winning record every year then maybe he'll retire there. Hopefully he won't wuss out and head back to the west coast like Gary Andersen.
C4B: Mike Riley was the head coach of Canada? In what? Or rather, for what? That said, I get to make the following probably not as funny as I think it is joke: His floor is Mexico, his ceiling is Canada.
Ray: I think Riley is going to be a solid coach who will put together a few years and then get fired for not winning national championships. Let's see how this strategy plays out, Cotton.
GF3: I think he's the steward of a program with a reputation for hiring and firing assholes. The best case is that he gets the program to 9 or 10 wins consistently and then retires at the time of his choosing on very good terms, paving the way for an excellent hire. Nobody hired Riley to win a natty. As much as I've enjoyed mocking the hire, Riley's purpose is to shepherd the program out of the wilderness.
WSR: Why the hell did you hire Mike Riley?  I honestly need to know this.  Is it because you've grown so accustomed to 9-4 that you wanted to hire someone that you knew would never pass that number?  Are you happy with a .500-ish record against your Quadrangle-mates?  Outside of "Shucks, we just wanted a nice guy and don't really care about being an elite program anymore" there's not a single reason I can think of for hiring Mike Riley to lead a B1G football program in 2015.  He's been on the west coast for 2 decades, and the only things he's got to show for it is a stint in the National Feelingsball League and a "Wait, he's still at Oregon State" whenever I see him after waking up on my couch at 11:45 on a fall Saturday night in a haze.  The ceiling is 9 wins if you're lucky, and the floor is Jim Wacker.  May Lil' Red have mercy on your soul.
Salt Creek: Ageism is fucking stupid. And his work at all of those programs had their merits. Remember, Riley was wanted by USC (TWICE), Alabama, and other programs. That being said, this is Mike Riley's last ride, for better or for worse. And he's setting a foundation at Nebraska that should, if things go right, catapult this program out of the doldrums of the triple whammy of Solich/Callahan/Pelini and back to being a nationally relevant program for football, not just the butt of jokes about Bo Pelini's defensive prowess and colorful demeanor.
The floor at Nebraska is pretty high, honestly. I don't expect a Riley-led Nebraska team to ever miss a bowl game - Riley is just too good of a game coach and Nebraska's talent is just too far above of the majority of its schedule to let that happen. The ceiling is also pretty high, with the resources and experiences at Riley's hands. I can't speak to a national title (it'd be nice), but I can see Nebraska bringing home a Big Ten championship or two inside the next four seasons. All of this said, expect Riley's tenure to last no more than ten years before he hands off the reigns to Langsdorf. Or if everything goes to shit in the next four years, Scott Frost, because Nebraska loves them some media-ambivalent first-time head coaches who were previously coordinators at programs with easier access to talent!
Ranchbabe: Why are we talking about Riley's age when we have Bill Snyder just an hour south? I get why it is brought up, but he will coach for a while if Nebraska wins a lot and won't coach for long if they don't. End of story.
The floor seems to be this 4-loss area. Riley probably gets a one-year grace period if he does worse but the natives will get restless pretty fast. One big difference is that Pelini's four losses could have VERY easily been 2 losses or 6 losses in any given season. One or two plays made all the difference (Lavonte David's forced fumble in The Comeback against tOSU, Hail Mary against NW, Ameericles against McNeese, a go-ahead TD pass just off the fingertips at Mich St….) I expect to see less volatility from a Riley-coached team. Whether that turns out to be good, bad, or more of the same remains to be seen.
Ceiling? #SEVENNATIONALCHAMPIONSHIPS. Maybe eight if we go all-Ohio-State, find a random old list, and decide to remodel the championship wall. #Free1970
Jon: First year, win Big Ten West. Second year, win Big Ten. Third year, get into College Football Playoff. Fourth year, get into College Football Playoff. Fifth year, win national championship and retire.
I give it the first loss of this year and people will say "He doesn't show enough fire on the sideline. He's got no passion." WAHHHHHMBULANCE.
Mike: Most Nebraska fans loved Bill Callahan in 2004, and loved Bo Pelini in 2008. Mike Riley has said everything that Nebraska fans have wanted to hear this offseason, and that is a good start.  But it comes down to winning, and that's the problem. Oregon State was positioning themselves to cut Riley loose in the next year or two, and for all the talk about Riley's success in spite of the lack of resources in Corvallis, let's not forget that Dennis Erickson won a Fiesta Bowl at Oregon State with an 11-1 team that finished fourth in the rankings. Ceiling?  It's probably winning the Big Ten West.  Floor?  Let's not go there.
Andy: The Floor: opens his 1st two seasons 8-5 and 6-7 respectively. Fan base goes triple nuclear and big-money bubbas force an action of Riley being fired with Eichorst sailing out the door over his head after two years.
The Ceiling: 10-3 first season followed by 13 seasons of winning 9-11 games before retiring in Lincoln which is good enough for most since he's a really nice guy.
TS: I'm still not sure why you canned a guy who had a floor of 9 wins to hire a guy who's basically a very poor man's Bill Snyder. Oregon State isn't an easy place to win, but he wasn't even close to Barry Alvarez good at program building. Nebraska's floor? 7-6, with an absolute manhandling by Wisconsin in Lincoln that looks exactly like a Bo Pelini team. Ceiling? 11-2, but no titles of any kind besides a bowl win. You aren't beating Wisconsin with questionable linebackers.
Nebraska has gotten sucked into the trap of horrible branding ideas. From less than beautiful Adidas alternate uniforms to the absolutely stale and terrible Heroes and Freedom trophies sponsored by whoever would be the highest bidder for a fake rivalry trophy. Today we change that. If you were able to name a rivalry trophy with Nebraska, what would it be? Oh, and if you never play Nebraska – looking at you Indiana – what would a new ideal rivalry trophy be for your team? Extra credit for showing your work.
AY: The Frosted Flaked Cereal Bowl presented by Kellogg's, because Frosted Flakes are made from corn and Tony the Tiger is the Nittany Lion's cousin or something.
LPW: I refuse to contemplate the idea of playing for the rights to be called NU, or consider Salt Creek and Stadium's schoolbook trophy. I'm jealous of Nebraska and Minnesota for the organic trophy that Faux and Goldy made up. My quickest guess would be a trophy shaped like an N , half of it in Nebraska's iron style and half of it in Northwestern's sculpted style. Also, Lil' Red needs to stop eating the souls of children and needs to consume the Heroes and Freedom Trophy. Lil' Red should eat all the corporate bullshit trophies because we have a higher standard here in the Big Ten.
C4B: No, I think I want a rivalry trophy with Nebraska. We'll never have to defend it, so it'll never have to be changed. I'm picturing a big trophy with the following numbers depicted in bronze: 9-7-3. Inset in the number will be the IU logo (on the 9) and the Nebraska N (on the 7). Actually, screw that, we're putting the inflatable menace known as Lil Red on the 7, because that's the ultimate troll job.
Ray: The Sea to Shining Sea rivalry trophy with Rutgers celebrates the eastern and westernmost reaches of this grand conference; the iconic shores of colonial New Jersey and the sea of waving grain in our country's heartland. Pitting one of the most storied teams in college football with one of the historic schools in our nation's history is a great way to celebrate the tradition and heritage of this fine American pastime. Both teams don red, white and blue uniform alternates (no bloody uniforms k thanx) and pay tribute to every branch of the armed services with representatives from each corner of the country. Everyone agrees to only drink American beer for a day. Somewhere up there, General William Tecumseh Sherman and General Henry Rutgers raise a glass to a fine, fine new rivalry game.
GF3: The Bag o' Scrabble Tiles. The winner gets to rename his university using any set of letters in any order as the abbreviation. Looking at you, "NU" Huskers...
WSR: I don't need to name a rivalry trophy with Nebraska, because Goldy Gopher attained perfection.
Keith: The less than four loss trophy.
Salt Creek: Oh, I already did this.
I don't know why my trophy hasn't caught on, but Goldie breaks an IKEA chair and we all go gaah-gaah over it. Also, can we talk about the Freedom Trophy for a second?
Barry? I thought you liked Nebraska. Please stop trying to be our friend and buying weird shit and stuff. Stop trying so damn hard, okay? It's embarrassing us in front of our other friends. Thanks.
Ranchbabe: Apparently Adidas gave participation trophies to the entire kindergarten art class they hired to design Nebraska alternates.
Here is my five minute Freedom Trophy replacement - OTE readers need to help me name it:
Andy: Sorry, I possess none of the skill required to show my work, unless I scan something that looks like the alien cave drawings in Prometheus.
Basically we been rival-less since, well, forever...
- Oklahoma's rival was Texas,
- We ignored Colorado because everyone knew that holding pen & crazy preacher had the shelf life of sour cream at room temperature,
- K-State? Well, to be honest, it was more fun making them batsh*t by acting like they were beneath us,
- Wisconsin would be nice except repeated ass-kickings make that less a rivalry and more like a Starters vs. Scout Team match-up, and-
- Iowa? Might've been nice but then the grocery store & pointless military trophy angles just pissed everyone off on both sides.
So I propose the Honk And Be Our Rival Trophy – It can be a hooker wearing a Husker helmet next to old guy in a Caddy holding up a couple of bills. Somebody out there needs us as bad as we need them.
Go ahead & put a green "S" on the Caddy, Michigan St. – I'm looking at you.
Jon: I think we should invent a trophy for beer. I like beer a lot, so there should be a trophy for it. Wisconsin is the obvious rival here. The trophy should look like a big beer glass with a sausage sticking out of it, and then have a continuous stream of beer coming out of the sausage being poured onto large glass breasts and it just circulates like that.
I have really weird dreams.
Mike: Faux Pelini and Goldy Gopher already created the perfect Big Ten rivalry trophy.
No need to look any further.
TS: I'm too drunk to just put up all the gifs of Melvin Gordon. And what's the point of rivalry trophies? Like we have to take them and put them in a stadium, just to put them back in the trophy case in Madison. Why bother? Recruit some linebackers that can tackle then we'll talk about a rivalry trophy that doesn't suck
---
Again, huge thanks to the Corn Nation team. Keith, Salt Creek, Ranchbabe, Jon, Mike, Andy, and Brian for coordinating. Go check out their site at ww.cornnation.com and go give them hell on their site because that's what we do here on OTE.