The Wisconsin Badgers head into 2015 with a lot of question marks. Can Coach Paul Chryst step in and take Wisconsin to the same - if not greater - heights as Gary Andersen before him, Bret Bielema before that, and even the great Barry Alvarez before him? Can Corey Clement plug in and play immediately as well as Melvin Gordon? Can Joel Stave throw a football to a Wisconsin receiver? Is there a Wisconsin receiving threat? Is this defense good? Honestly, Wisconsin has the ability to compete for the playoffs, and might also disappoint with three or more losses. It's sort of one of those teams.
That being said, I thought it would be appropriate to honor the great state of Wisconsin by giving you five sausage filled courses. As always, the titles have links to the recipes. Follow along as we discuss everything from expectations for Wisconsin amidst these changes to discussions on Joel Stave and the Badgers' offense, talk on a stellar defense all the way to a plan to stop Alabama, and of course we finish with a little beer and cheese. It's another ridiculously full potluck, so take a seat, grab a sausage off the table, and let's get to discussing the Wisconsin Badgers.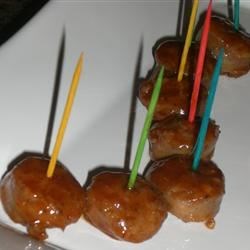 I can only imagine that being a Wisconsin football fan is a roller coaster of emotions. On one hand, you're pretty much the second - or third - most successful team over the past four or so years, you have a conference championship, a bunch of division championships, and are sort of the de facto favorite going into every year until other Quadrangle (TM) members do something about it. You just won the Outback Bowl being coached by a legend over the hated SEC and their current hot shot up and coming coach. On the other hand, you just lost a recruit - a very talented RB - to weird admissions standards, you are on your third coach in four years, and truth be told, the notion of "Where there's smoke, there's fire," has at least crossed your mind when it comes to how coaches feel about their boss. So yeah, sort of a mixed bag. At bare minimum, one has to think that some of that baggage catches up, but maybe not now? Is the Wisconsin we've gotten used to as of late here to stay or is this an institution that's treading water a little bit? Can we - or should we - expect another double digit win season? How about more than two seasons under one coach?
Candystripes for Breakfast: If what Wisconsin is going through is a roller coaster, I for one wouldn't hesitate to call it the worst roller coaster ever. Barely any bumps in the road (59-0 notwithstanding), just a lot of steady rolling at high altitude. You want a roller coaster, go back a few weeks and try those.
MNWildcat: If the emotions are "drunk," "sobering up," and "drunk again," then yeah. Really a myriad of emotions. I think that the baggage could catch up under Chryst, especially if one half-rebuilding year sees Wisconsin at 7-5 or 8-4 with a bad loss or two. I know that Chryst is the favorite of the fans and whatever, but Barry/AC pay/Wisconsin @admission standards@ can't keep running coaches out like this and expect stability. I think Wisconsin finishes 10-2 this year, potentially 9-3, and if they're 8-4, look out.
Andrew Kraszewski: Well, they were forced to go completely outside their comfort zone with Andersen because Bert surprised them and left; even though Andersen ran away himself, his tenure wasn't a catastrophe by any means, so one assumes going to a Madison townie probably isn't going to destabilize the program. As long as the majority of their division is awful, the feed-these-guys-lots-of-cheese-and-roll-downhill scheme should be good for 8 or 9 wins, minimum. Chryst probably won't leave until he's kicked out, so maybe he gets Wisconsin back to some continuity, but apparently Barry's creation is strong enough to survive a little turmoil.
Thomas Speth: Wisconsin is a pain to cheer for. Sure you get to watch a lot of wins and fun games where you score at will and laugh at conference teams giving up 100 yards to your 3rd string RB all the time, but could a coach stick around for a bit and could admissions figure out UW isn't Harvard? Here's the funny thing though, Wisconsin is probably more stable now with Chryst here than it would be if Andersen was still here. GA never really seemed to fit in, whereas Chryst is as Wisconsin as it gets. He's not going anywhere unless he's not winning games, which leads to a completely different set of problems that go beyond stability. As far as double digit wins go, this team is gonna be heavy favorites in 9 games, 2 toss ups (@Minny and @Nebraska) and then there's Bama. This team very well should win 10+ games, and I don't see any reason they won't.
LincolnParkWildcat: I think Wisconsin will be just fine. A quarterback of middling to spectacular ability will hand the ball off to a wrecking ball of a running back behind 5 road graders combined with a good defense will win at least nine games. I can't imagine Coach Chryst departing his alma mater after two seasons unless Barry Alvarez is a complete jerk. I mean, Coach Chryst was the QB in Madison in their dark ages before football began, so that's gotta count for something.
Mike Jones: I think Wisconsin is treading water…but they're treading water and routinely winning 9-11 games and taking the West. I don't expect too much of a drop off with Chryst in his first season, especially looking at the schedule and considering what the Badgers are returning. I've got Wisconsin surviving the West but getting thrashed in the Big Ten Championship game…again.
insertname: Anything less than nine is a major disappointment...
[ed note, insertname asked if he could answer questions AND rant about hockey and I was all like, "Yeah, of course, Wisconsin pretends to like hockey. Be my guest.]
insertnameshockeyrant: Going from a number one seed in the NCAA tournament to a bottom five team in the NCAA is more akin to cliff diving than a roller coaster but YMMV.  With all of the defections they will be lucky to get to ten wins overall this year, not a chance they win 10 in conference.
WhiteSpeedReceiver: Look at that schedule.  LOOK AT IT!  Somebody should rub Jim Delany's nose in it.  It's deplorable and if they have any less than 10 wins prior to getting railroaded by tOSU again they should pretend that it's 1992 and get rid of the football program again.  Seriously. 10 wins.  3 more than the hockey team is going to get.
Aaron Yorke: Over the past 10 years, the Badgers have finished with fewer than nine wins twice. One of those times they went to the Rose Bowl. I'm not going to be worried until I see this time begin to lose to Minnesota, Iowa, or Nebraska on a regular basis. Chryst is a Wisconsin guy, so maybe he's the one who finally sticks around for a few years. There's no point worrying too much about this coaching carousel until it start to hurt the team's performance.
GoForThree: Sure, expect double-digit wins. Because, like it or not, the B1G West is a container ship of mediocrity, adrift among the doldrums of regional recruiting, terrible QBs, and impossible buyouts. If Wisconsin isn't a double-digit winner with a ticket to Indy, something is seriously amiss. As Jesse points out, though, it's quite possible that something has been seriously amiss for awhile now.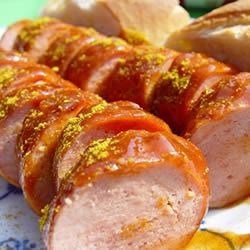 So here comes Coach Paul Chryst and he has shown time and time again that he knows what he's doing offensively. Last year, Pitt was a Top 20 rushing offense and if you go back to his time at Wisconsin as Offensive Coordinator - or even further back to times at Oregon State - you can easily see his development and playcalling is great. So what does he inherit? Well, a Joel Stave for starts, and Corey Clement isn't exactly a bad toy either. Oh, and you have the machine that is the Wisconsin offensive line. All is good, right? Well, maybe. Stave is sketchy at times, and who is he gonna throw it to? Clement will be taking over full time for the first time in his career, and THERE STILL AREN'T RECEIVERS. On paper, this could be a transition year for the offense, but Wisconsin probably needs them to be more than Clement. What should we expect from Chryst? Is there a chance that we're overrating this offense because of the brand?
C4B: Does Wisconsin have a functional running back? Do they have a functional offensive line that weighs over 300 pounds across the board (probably)? Yeah, they're fine.
MNW: You can expect Clement, Clement, and more Clement. And Wisconsin better hope that they can expect production there, because who's coming up with the receiving yards? Wisconsin's top five--FIVE--receivers (Robert Wheelwright, Alex Erickson, Reggie Love, Jordan Frederick, and the awesomely-named Jazz Peavy) have a combined [about 100] career receptions for [barely 1000] yards and 4 TDs [stats edited because I'm not quiiiite sure those all were right and fuck it I had a thought that should be good enough]. The majority of all of those "stats" belong to Alex Erickson. If the redshirt senior can pull some Abbrederis magic, then sure. Wisconsin will be just fine.
Otherwise, the tight end targets are now redshirt senior Austin Traylor, he of 3 receptions for 24 yards, and Troy Fumagalli, he of 14 for 187. There are no touchdowns between those two. So if Chryst can pull a rabbit out of the hat, not only coaxing competence out of Stave, but finding a second receiver, probably a tight end a la the departed Sam Arneson, to match Erickson's potential, there's a chance that teams won't pretend they're just playing a slightly more talented Minnesota when they face the Badgers. If not, Erickson will be doubled, and OH MY GOD JOEL STAVE JUST THREW ANOTHER INTERCEPTION. I realize this has been the Wisconsin MO for some time now, but eventually it has to catch up with the Badgers. A less-than-game-manager in Stave may be the thing to crack it.
AK: I think we're appropriately measured in our praise of Wisco's offense. The rushing numbers are what they are and there's no diminishing them, but in big games against strong defenses, the imbalance always comes back to haunt them. LSU, Ohio State, heck, all the way back to the Rose Bowl loss to TCU- this offense is fine for pulverizing Indiana or Illinois. Not so much for pulling off the breakthrough wins.
TS: Clement will probably find himself in New York as a Heisman Finalist, because that's what you do when you're a Wisconsin RB. The run game will be fine, I wouldn't be surprised to see Corey get over 2000 yards and if he has a great game against Bama he'll already be in the conversation. Kenzel Doe was probably addition by subtraction, and at least this year Alex Erickson is a proven #1 WR. There's a whole lot of nothing behind him, but what else is new? Ultimately the offense will depend on how much Chryst can develop Stave. He really hasn't gotten any better since Andy Ludwig got a hold of him,  and watching him I don't think it's because of his physical ability. If Chryst can get making the right reads quickly and not just saying "fuck it I'm throwing it to my double covered primary target" he could be one of the best quarterbacks in the league. He doesn't need to be Russell Wilson, but if he can be Scott Tolzein this team will win a lot of games.
LPW: YIP YIP YIP YIP YIP YIP YIP YIP YIP YIP YIP YIP YIP YIP YIP YIP YIP YIP YIP YIP YIP YIP YIP YIP YIP YIP YIP YIP YIP YIP.
All kidding aside, maybe some receivers will blossom?  ¯\_(ツ)_/¯  I'm looking forward to fumbles, interceptions, and offensive derpage from the Badgers when the Wildcats try to win in Madison for the first time since 2000 . In the Nebraska/Wisconsin game, I imagine tons of passing game ineptitude from the Badgers with the Huskers keying down on Corey Clement and still the Huskers's linebackers will be lost.
MJ: I expect Chryst to blow a game against TCU at some point.
insertname: Wisconsin running backs are like batteries, once eligibility runs out you plug in a new one and everything works again, I doubt we see any regression
insertnameshockeyrant: Receiving passes is great and all, but who is going to put the puck in the net? Will anyone score more than 15 goals?  Taking runs at people leads to 2 minutes in the box more often than not so I don't see why this is a good thing.
WSR: Wisconsin's brand of neanderball this fall is going to be even more unbearable than what Minnesota's been doing.  Stave makes SEC QBs wince in pain.
AY: Hey, this team has had receivers at some point, right? I remember Jared Abbrederis (although not how to spell it) and Nick Toon (didn't need Google for that one!). Sure, there were no great standouts last year, but if Clement can continue the legacy left by Melvin Gordon and Montee Ball and Joel Stave can regain his 2013 form, we're due to see another fierce running game that gives all but the most stout defenses nightmares. And then maybe Alex Erickson catches a few more passes and someone else emerges because they don't have to play any more games with Tanner McEvoy at QB.
GoForThree: Maybe we should all take a step back and look at the big picture...Wisconsin's offensive scheme is based on one extreme talent toting the rest of the ho-hum skilled players on his back. And I don't know that Clement is that kind of talent, though anyone in the dairy state will swear to you that he is. Say what you will about the line (they aren't world beaters, as we saw down the stretch) and Stave is terrible. Make all the excuses you want, but the kid is not a good QB. He's Bauserman without the receivers. So, again, that's fine in the West...but that loss at LSU wasn't a freak occurrence because they let the lead go. It was a freak occurrence that they were in a position to win it.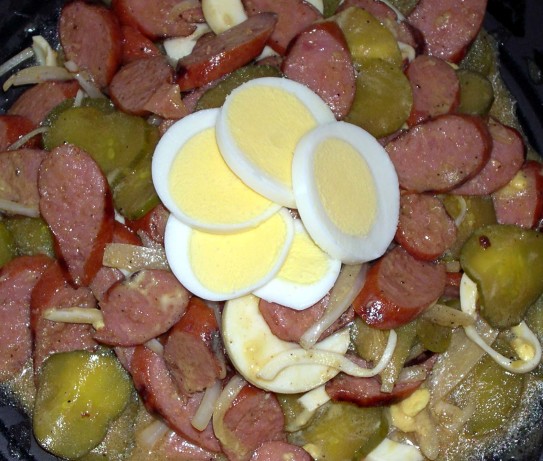 You know what was a good move by Paul Chryst? Keeping Dave Aranda around. Last year, Wisconsin was arguably - 59-0 not withstanding - the second best defense in the B1G. A lot of that is Vince Biegel, an all-B1G caliber guy who was third in the league last year in TFLs with 16.5. His fellow OLB Joe Schobert will look to help him out and build on his 13.5 TFLs. Oh, and it also helps that the secondary is returning pretty much everyone including Senior S Michael Caputo who is all over the field and will help keep things aligned. The biggest weakness is along the line, as that seems to still all be up in the air. So I say all these names and talk about stats, and yet you can't get the B1G CCG out of your head, right? What's Wisconsin's defensive outlook this year? Were they really good last year and got pantsed by a great team or were they a little bit of paper tiger due to competition? Will this group stop Alabama in week one?
C4B: If looking bad against Ohio State is a reason to suspect your defense might not be good, then the entire conference pretty much needs an overhaul here. Save for the Bama game, they probably will be as good as they need to be or better.
MNW: They're probably just as good, though I think that the returning mediocrity of the DL (something like 2 combined sacks in 2014) may continue to catch up to the Badgers against similarly-sized teams, especially those which have the speed or talent to negate the linebacking talent.
AK: I'd actually say Warren Herring is the guy they're going to miss most. As far as the CCG goes, well, that was the start of an otherworldly hot streak for OSU, so I'm not sure anyone was going to get in their way. I'd lay more of the blame on the final score on Wisco's offense which, once again, was too one-dimensional to hack it against a great opponent. Once they fell behind and had to start throwing, game over, man.
TS: Did anyone's defense look good against OSU at the end of the season? I think that game was a combination of OSU being that good and Wisconsin not showing up to play. I mean that team scored at will against Bama too. Speaking of Bama, they have a new QB so they might not be able to expose the one real weakness Wisconsin had last year which was pass coverage. I'd be a lot more scared if Amari Cooper wasn't playing on Sundays. I don't expect Wisconsin to win, but they won't give up 59 points unless it's some 5 OT insanity. If that happens I won't have to worry about the question marks on the DL because I'll have died from cardiac arrest. There are a lot of questions there. Chikwe Obisah needs to really step up this year as the only returning starter. There's a lot of guys that have been around, but none of them have done much. The defense will be more than enough to win double digit games, but it needs to answer some questions really fast to beat Bama. Not an ideal team to try to figure out how good your line is.
LPW: I'm not a fan of 3-4 defenses. Somehow Wisconsin made it work, and a tip of my beer to Aranda for making it happen. I'm willing to give the Badgers a mulligan for the Conference Championship game, because OSU was hellbent on doing whatever necessary to get in the playoff (and avenge the inexplicable loss to VT), and if it met sacrificing the Badgers on the altar, so be it. I think the Badgers will still be good on defense this year.
As for beating Alabama, I think it's going to happen.  Beating Auburn last year is a huge accomplishment, and I don't think Nick Saban, for all his talents, knows how to deal with the SEC being underdogs after losing to the supposedly inferior Big Ten. I think somehow the stigma of the OSU loss will have Alabama in a funk when the Badgers roll into town. Either that or Kirby Smart starts doing a shitty job and the Tide get steamrollered. I can't wait to see what happens.
MJ: Aside from the pantsing in the Championship game the Badgers didn't give up more than 28 points in a game last season and allowed an average of 20. I was also surprised to find that Wisconsin was ninth in total defense, eighth in passing defense and 24th in rushing defense. That's solid all around. Now, that's all relative considering the competition and I expect that Wisconsin will have the same time of success in 2015 as their schedule isn't terribly demanding. But Alabama? lolno
insertnameshockeyrant: Sure Rumpel did everything he could to keep Wisconsin within 3 every game but that defense was so porous that it made a sieve look like a brick wall.
WSR: Fuck Wisconsin.  While it's cute that we can pretend that they've got a shot against Alabama, it's not true because they don't.  It's going to be magnificent to watch Lane Kiffin call pass play after pass play while up 49.  And the blueprint will be shared by every laughing OC in the B1G.  Fortunately for the drunken godless red hoarde, they don't play anyone between the opener and the end of November and can pad their stats against that dreck they're calling a schedule.
AY: After getting destroyed by Ohio State in the B1G CCG, the Wisconsin defense bounced back and had a nice game in the Outback Bowl against a dangerous Auburn offense. That's a good sign as we look forward to the season opener against Alabama. With a deep secondary and some experienced pass rushers returning, the defense should be good enough to get Wisconsin back to the CCG. Hopefully the Badgers will be more prepared for Cardale Jones this time around.
GF3: Ahem...59-0, bitches. Tell me again how you shut down that Iowa offense (oh wait, you didn't even do that). Seriously, it's time to GTFO with the Wisconsin defense talk. If you put up great numbers against the Sick, Lame, And Lazy and then get steamrolled by the one good team you play...you're not a good defense. You just put up great numbers against garbage.
4) That schedule is something. Chryst and Co. get to face the big, bad, behemoth that is the Alabama Crimson Tide in Week 1, and you can't help but wonder if the Tide plan on murderdeathkilling the Badgers as reparations for what happened last year against a B1G team. However, after that, you could easily talk me into 11 wins. Maybe tossups against Nebraska and Minnesota on the road? Realizing that this is a new staff with new problems, how likely is it that 11 wins happen? Where do you see losses? Are we okay to pretty much write off week one as a loss for Wisconsin?
C4B: Having not actually looked closely at Wisconsin's schedule, I suspect there might be a second loss on their schedule somewhere, but I'm not 100% sold that Bama will be their first. Likely, yes, but what exactly is Bama returning besides Saban that makes them so scary? (Note: I may not have looked at anything Bama related before answering this question either.)
MNW: It's unlikely. I can't see Wisconsin piecing together a perfect stretch through the Big Ten to get to 11 wins, especially going to Lincoln. If Minnesota can be catching stride by the end of the year, the Gophers could finally--fucking FINALLY--bring the Axe back to its rightful home. Who knows--maybe Iowa or something. Also, let's just fucking acknowledge how much fucking bullshit this Rutgers-and-Maryland crossover thing for Wisconsin is. Fuck you, Delany.
AK: As scary as Bama typically is, they aren't without their own problems. They'll have a new QB, they'll need to replace Amari Cooper...sure, having Derrick Henry running behind Cam Robinson is a pretty good start, but Bama's offense doesn't always take full advantage of their immense talent. I think the Badgers might have more of a shot there than most of us are saying, so no, I'm not calling it a loss yet. Just a strong, strong probability of a loss.
Irregardless, I suspect the Badgers stub their collective toe at least one other time en route to probably still winning the West. Maybe it's Nebraska or Minny, but my money would be on one of the rabble like Northwestern or Rutgers rising up in another Stave classic.
TS: Can Wisconsin beat Bama? Yes. Will Wisconsin beat Bama? I don't see it happening. Then again I didn't think Wisconsin would be completely destroying LSU until Les Miles realize we couldn't throw the football and our entire defensive line got hurt. I'm penciling in a loss, but I'm more than happy to keep an eraser handy. As far record goes, the schedule says 11-1 but I'm gonna go with 10-2 just because something weird will happen like losing to Illinois. Still going to win the division, and if we manage to beat Bama  the possibility of going 12-0 is very real. I'm thinking that 10-2 with a loss to an SEC team week 1 and a "D'OH" conference loss is very likely to happen again.
LPW: I just elaborated on how I think the Badgers will beat the 'Tide. I see the Ax returning to Minneapolis this year, and maybe, somehow, Iowa will shake off the doldruHAHAHAHA I can't say that with a straight face. Irregardless (/dodges liquor bottles and rusty sporks from StewMonkey), Wisconsin's going to have a good year.
MJ: Looking at Chryst, I guess my question is: Was Pitt football from 2012-2014 a product of being Pitt or a product of Chryst? Ignoring the first couple of seasons when he had to move past the Todd Graham "era", I thought Pitt would make a jump and win 8-9 games in 2014. Instead, they went 6-7, blew a game against Iowa, went 4-4 in the ACC and LOST TO AKRON. WHO LOSES TO AKRON? Fortunately, there aren't a whole lot of games to challenge him in his first season aside from Alabama, @ Nebraska, and @ Minnesota. And hell, I still think Wisconsin goes two out of three there (and loses to Rutgers).
insertname: I think Wisconsin wins 10 with losses to #RollTahdPaaawlllll and one of Minnesota or Nebraska.
insertnameshockeyrant: No team should ever lose to Alabama-Huntsville, it is inexcusable, although a series would decide 54th place. If Wisco can't get to 11 wins, they should cancel the program, it's not like any talented players decided to stick around after last year so what's the point? UNO and Minnesota will be far superior teams this year.  "Where do you see wins?" is provably a better question. You could write off most weeks as losses.
WSR: Yes.
AY: Whoa. It's still July. Let's not write anything off yet. We're supposed to be optimistic. Let Wisconsin's national title chances die when they get crushed by the Tide in September, which isn't here yet. But maybe the defense and Stave play surprisingly well and Wisconsin wins and the SEC is finally defeated. Let's dream while we still can. Even if Alabama wins, 11 wins sure are on the table, but Nebraska and Minnesota could be dicey if Stave isn't the guy Wisconsin needs him to be.
GF3: Can Wisconsin beat Bama? No. Will Wisconsin beat Bama? No. Glad we cleared this up.
Wisconsin likes to be known for beer and cheese. I appreciate that. It's a simple code. If you had to declare a beer and a cheese for your school, what would they be? Don't just say, "Oh, the local one because local." I want real answers here people.
C4B: I'm sure there's some beer that fits IU, but since you know me and beer knowledge, I'll just note that the cheese for us should be Swiss (resembling our defense) and whatever beer we get should be consumed in large quantities.
MNW: Beer: A nice Dow's Vintage Port. Cheese: Stilton blue cheese. DO YOU GET IT IT'S A NORTHWESTERN JOKE OR SOMETHING.
AK: 5. I'll go local if I want Jesse, YOU'RE NOT MY SUPERVISOR and I'm going with Bell's Oberon. As for cheese, I prefer the yellow kind, you'll have to ask the wine and cheese crowd down the road for more specifics.
TS: SPOTTED COW UBER ALLES. Actually just kidding, Spotted Cow is good but highly overrated (my esteemed colleague mentioned Oberon and Oberon is a far superior wheat beer) and barely constitutes being a craft beer if you're in Wisconsin. Spotted Cow PSA notwithstanding, I'm going to go with the actual best beer New Glarus actually makes which is Wisconsin Belgian Red. I'm not a big fan of cherries in general but this one is just the right amount of sweet for a fruit beer and goes down like water. Bonus points since it's the beer that set off the fruit beer craze 10 years ago. Honorable Mention goes to Horny Goat Brewing Company and their Hopped Up N Horny IPA because that's the best beer and brewer name combination ever. I've had better IPAs though as far as the actual beer goes. THIS IS WISCONSIN. What cheese? All the cheese. I think I'll go eat a block of sharp cheddar right now because I can.
LPW: I think only the very finest Neufchâtel cheese and Trappistes Rochefort 10 Belgian beer will satisfy even the most demanding Northwestern fan as we watch Wisconsin implode against the Wildcats yet again (or at least every other year)
MJ: Busch light. Maytag Blue Cheese. Because one of those things is local and the other one you can drink 1,000 cans of and never get too drunk.
insertname: Everyone knows about Surly and their awesome beers (and brewpub right down the street from TCF) but is has to be grain belt premium. Any cheese that can be stuffed inside of a burger will suffice.
WSR: Insertname has this perfectly correct.  Grain Belt and whatever you want to put in a Jucy Lucy.
AY: National Bohemian, because James Franklin is taking Maryland's recruits as well as their beer. Swiss cheese because it looks like Bill O'Brien's chin.
GF3: Great Lakes Dortmunder Gold, because it actually tastes better than that over-hopped shit that passes for "craft beer" now (hey, Lagunitas, you're not craft anymore and your beer tastes like soap) and cheese curd from Amish country. Because like football, our cheese curd blows Wisconsin out of the water.