Quite a spread there, A-A-Ron.
11am | BTN | Purdue -9.5 | O/U 57.5
Straight-Up: Purdue, 16-4
Against the Spread: Purdue, 11-9
Boilerman: From a betting perspective, Illinois is 0-7 ATS on the road after playing Wisconsin. Granted there have been some really bad Illinois teams involved in that trend. Last week gives me pause but I think there are two factors in play here. I think Illinois is going to be in letdown mode and their secondary is ripe to get carved up. David Bell gets another 10+ catches, Boilers cover late. Purdue 34-24.
Dead Read: I have this weird thought that the Illini might get some momentum. Again, in the "this isn't real money" category, I am going for the Illini to win straight up. I think Plummer regressed last week, and I think Lovie knows more than a few ways to make an inexperienced quarterback uncomfortable. Stranger things have happened. In fact, we watched a stranger thing last week.
MC ClapYoHandz: This is the life I'm forced to live now. I have to convince myself that Illinois figured itself out and will be a thorn in everyone's side the rest of the way. It's the only thing that can make sense of all this. Illinois wins?
Thumpasaurus: Oh boy, i'm not quite dead inside anymore! But I still think Purdue wins this one because our pass defense isn't very good, especially on playaction over the deep middle. HINT HINT WISCONSIN. This ought to be a decent-scoring game, but Purdue pulls away and covers.
BRT: I like Purdue to win still, but I think the Illini play a spirited game and don't go down as easily as they have in days of yore. If they do manage to win though, Lovie Watch is quickly getting much more interesting.
MNW: I predicted Illinois to go bowling, and goddamnit, I'll believe that for at least one week. So any prediction I could give you would be ex post facto justifying my belief in Reggie Corbin and James McCourt to deliver on the road.
This was a bad idea. Illinois, 25-24.
Poll
PURDUE CANNON:
This poll is closed
No, wait...Illinois!

(127 votes)
320 votes total
Vote Now
11am | FOX | OSU -15 | O/U 50.5
Straight-Up: Ohio State, 18-2
Against the Spread: Ohio State, 15-5
Boilerman: First and foremost, I hate Fox putting this game in the Noon timeslot. Wisconsin is either going to be really pissed off or in full on collapse mode. I'm going to go with the former. Ultimately, I still think Ohio State pulls out the win but they finally get a bit of a challenge past the second quarter. Buckeyes 31-21.
Dead Read: This one could be great, or it could be depressing. I think OSU is too good, particularly at home. Buckeyes cover.
MC: Prior to last Saturday, I intended to go full homer and pick Wisconsin for this one despite practical belief. That charade is dead. If Wisconsin pulls this off, they are the most confusing team in history. All the problems Illinois presented, OSU is capable of delivering with an alarmingly higher level of proficiency. Illinois was the guy in those commercials I hate that speaks Dutch poorly, and OSU is, I don't know...Thanos. Ohio State covers.
Thumpasaurus: Maybe Wisconsin's coaches and players don't head into this game just assuming they're going to win without having to think about what's happening. Probably doesn't matter. J.K. Dobbins is better than Reggie Corbin and Dre Brown, and considering how effectively Brandon Peters ran on his few keepers, I shudder to think how Wisconsin will do against a quarterback whose running ability can be described in more generous terms than "well, actually, he's not quite a STATUE out there…"
But who knows. Ohio State should go ahead and eschew the "scarlet" part of their color combination just in case. Buckeyes roll, eat at Arby's.
BRT: I don't think Wisconsin seems like a team that will just collapse—presumably, last week was the wake-up call they apparently needed. They'll put up a better fight than many, but I still don't think it's enough to stop OSU's offense. That said, I'm actually pulling for the Badgers even though that's gross--but the humor of losing to Illinois and then beating OSU and OSU fans having to deal with that would be really funny.
MNW: If wisconsin is to make a game out of this, it'll be exactly through where Northwestern had a couple fleeting moments of success last week—by charging Jonathan Taylor straight ahead and daring the Buckeyes to stack the box and stop him.
Unfortunately, Jack Coan is only slightly better than Aidan Smith, and this won't end well, especially in Columbus. Closer in spirit to 59-0 than 27-21. Buckeyes, 30-13.
Poll
Which redux we getting?
This poll is closed
the imaginary redux where wisconsin wins

(59 votes)
336 votes total
Vote Now
11am | BTN | RU +7 | O/U 48.5
Straight-Up: Not Rutgers, 14-6
Against the Spread: Not Rutgers, 11-9
Boilerman: There's nothing to be said about this game. Move along. Liberty 24-10.
Dead Read: Screw Liberty U. Reclaim some dignity, Rutgers. I am picking Rutgers because I want to see Liberty lose. (If you are thinking about actually betting this game, seek help.)
MC: I know nothing about Liberty and fewer positive things, so this line is alarming. I'll be practical and take Liberty to win (but not cover) since Vegas knows more than I do, but for the love of the Midwest just win this, Rutgers.
Thumpasaurus: Seriously. Double cover Antonio Gandy-Golden. Force them to go somewhere else. Unfortunately, the architect of the defense...was Chris Ash. Not sure if "maybe Greg Schiano according to rumors" will rally the troops now. Ugh.
BRT: I think Liberty wins, and this will be the absolute nadir for Rutgers. You cannot get lower—from a football or ethical perspective--than losing to Liberty. Now is the time, Scarlet Knights, to get your shit together enough to stagger out of this one with a win. Prove us wrong.
MNW: The emus have relied on turnovers and a few bounces to get to 5-2, while halfway competent teams like Syracuse and Louisiana leaned on them with their rushing attack.
Rutgers is bad, sure, but even absent Artur Sitkowski and Raheem Blackshear, I think Johnny Langan can scramble enough and Isaih Pacheco is enough of a bulldozer to sustain drives. Keep the offense ahead of schedule, get as close to a 2:1 run:pass ratio as you can, and remember that we'll all be pleasantly surprised whether you win 42-10 or 10-7.
Like Thump said—double AGG and force literally anyone else to beat you. Rutgers, 20-17.
Poll
this is happening
This poll is closed
309 votes total
Vote Now
11am | ESPN2 | Iowa -10 | O/U 38 (now 37)
Straight-Up: Yellow Northwestern, 19-1
Against the Spread: Purple Iowa, 15-5
Boilerman: This game just has ugly written all over it. When you see a total that low, there's nothing enjoyable to see. Even with the total that low, I lean to the under. Iowa 15-10
Dead Read: Both teams have good defenses, and neither team can score - even under the best circumstances. I think Iowa wins, but I would be utterly shocked if they create eleven points of separation.
MC: I'm not convinced Northwestern has their October/November gear to kick in this season, and Pat Fitzgerald is quickly devolving into some grumpy Boomer version of Pastor Dave. I like Iowa to cover here.
Thumpasaurus: I flipped a coin and it came up heads after travelling a shockingly small difference and then just sticking in the ground as though it were stuck in mud.
BRT: Gross. If you watch this game, you should explore new hobbies. Iowa should win, even FG by painful FG, because NW just looks lost lately, and Fitz looks kinda cray. I'm going to picture Fitz and Kirk hanging out after the game though, just doing Boomer stuff. I don't know what they do, really, as a social activity--listen to the Beach Boys, rail against Millennials, post Minions memes on Facebook, explore the exciting world of PC shortcuts? Should be a blast.
MNW: I previewed this game in depth over at Go Iowa Awesome—if you really want my feelings there, give them a click. I definitely didn't have a breakdown as I was answering it, I swear. Iowa, 16-3.
Poll
send help
This poll is closed
yellow northwestern covers

(84 votes)

yellow northwestern wins, does not cover

(130 votes)

purple iowa straight-up

(70 votes)
284 votes total
Vote Now
Poll
a total of 37 seems like a special occasion
This poll is closed
over, flying in the fact of all logic, reason, trends, statistics, and all other learning

(66 votes)
271 votes total
Vote Now
2:30pm | BTN | UNL -2 | O/U 54
(Boilerman note: Yes, the line flipped on this bad boy overnight Wednesday)
Straight-Up: Indiana, 14-6
pkloa: I like what Tom Allen is building in Indiana. The Hoosiers have looked better than they have in years, while Nebraska... doesn't. Some shenanigans make this game go the distance, and the Huskers come away with the upset.
Boilerman: I'm not a fan of back-to-back road trips. I'm also not a fan of Indiana (obviously). I'm going with some HATER-ADE and fading Indiana. Cornhuskers 28-24
Dead Read: Who knows? I will take Nebraska on the strength of playing at home. Indiana will go bowling, methinks, whether they win this one or not. I am not so sure about Nebby.
MC: I'm following momentum in this one. Indiana got the W at Maryland last week while Nebraska got pantsed by Minnesota. Speaking purely from an on-the-field standpoint, no Maurice Washington hurts the Huskers too. Indiana takes it.
Thumpasaurus: Indiana is a quality, well-rounded team that doesn't make that many mistakes. This bodes poorly for the Huskers.
BRT: Right now, Indiana looks rather better than the Huskers. I'm also not sure who's playing for either team. The lone bright spot for Nebraska here is that they're playing at home, where they've been less terrible than on the road. I'm most excited that it looks like a beautiful fall day to be at a game, and who knows how many more of those we'll get this season.
MNW: Indiana will get bowling at some point, but on the road at a different Memorial Stadium—even if they're all wearing cream and crimson, Tom Allen—will be a new beast. The Hoosiers' penalties have been a problem, and my guess is that Adrian Martinez and Wan'dale Robinson will both be healthy and test the Hoosier defense. As for Michael Penix, Jr., I can't say I'm so sure. Huskers, 24-21.
Poll
does Nebraska even up the lifetime series?
This poll is closed
nope, Hoosiers go up 10-8-3

(199 votes)
280 votes total
Vote Now
2:30pm | ESPN | Minn -16.5 | O/U - 3:30 PM ET | ESPN
Straight-Up: Minnesota, 18-2
Against the Spread: Minnesota, 11-9
Boilerman: Maryland, the B1G East's version of Purdue from an injury standpoint. Going straight transitive property here. Purdue beat Maryland by 26 and lost to Minnesota by 7. Gophers win big. Minnesota 49-16
Dead Read: Did I mention that this isn't real money? Good, just wanted to make sure. I think a young Minny team gets caught looking ahead, and some speedy turtles make them pay. Terps straight up.
MC: Minnesota has started closing out games better, so I don't think Maryland has enough to catch them for an outright win. I will say Minnesota fails to cover, if for no other reason than I was surprised the line is this high.
Thumpasaurus: goodness gracious turtles make it stop please
BRT: Maryland still feels a bit like a chaos team to me, and though I've been reliably informed that this is a "schtick" that the "writers" are pulling to say this, I'm still not really sold on Minny. They've played bad teams and been super lucky. It won't surprise me if Minny wins this (note: as I type this, I actually don't remember who I picked), and it won't surprise me if they lose. Probably they'll win, because life is suffering.
MNW: It's cold and everything hurts. Gophers, 42-10.
Is this a score they won by last week? I don't know. Will The Real Josh Jackson and/or Anthony McFarland be back? Probably, say most, but at this point I don't think it'll matter if those two and Javon Leake all play—this is just a season for the Gophers, and it doesn't get derailed until they play actually good teams.
Poll
mmmmmmmm
This poll is closed
fat m by a bit

(110 votes)

fat m by a lot

(158 votes)
323 votes total
Vote Now
2:30pm | ABC | PSU -6.5 | O/U 42
Straight-Up: Penn State, 20-0
Against the Spread: Michigan State, 17-3
pkloa: Forecast calls for sunny with a high in the 50s. Your move, Dorktonio. Penn State wins and covers.
Boilerman: Penn State will likely be in letdown mode after taking care of Michigan. That said, I just don't see how Sparty scores enough to keep pace. Nittany Lions 31-17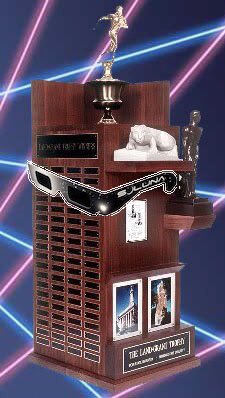 Dead Read: I can see MSU finding a way to gum up the works and pull this off. I can also see this as another way station on a Dantonio death march. There is no evidence for the former, the latter, however….
MC: Dantonio doesn't have it anymore, Penn State does. Tide goes in, tide goes out.
Thumpasaurus: As delightful as this would be, take Michigan, move the "Defense" slider up higher and the "Offense" slider near the bottom, and you have the Spartans. It would take a pants-shitting for the ages for Franklin to lose this one in my opinion.
BRT: It would be very Dantonio to mess around against inferior teams and then somehow pull this one out, but this season feels different for MSU. Penn State isn't perfect, but I think they'll be good enough to win this one. Could be a bit ugly though.
MNW: PEW PEW PEW PEW PEW
Seriously, how the fuck did this Michigan State team score 31 points on Northwestern? Sean Clifford won't skate, but Brian Lewerke will be harassed all day by Yetur Gross-Matos et al. Nittany Lions, 23-10.
Poll
LAZERZ
This poll is closed
MAN WITH DISCUS

(22 votes)
314 votes total
Vote Now
6:30pm | ABC | Mich -1 | O/U 50.5
Straight-Up: Notre Dame, 16-4
pkloa: Come Sunday morning, one of these teams will be bowl eligible. The other will be Michigan. Irish, straight up.
Boilerman: A wildly overrated team will win this game. Sadly, it's the one I really don't want to win. Harbaugh comes up short again. Notre Dame 31-27
Dead Read: Irish win and cover. Gross.
MC: It makes no sense to me that Notre Dame is the dog in this one. Rumor has it Harbaugh is looking for a way out of town, meanwhile Brian Kelly would kill for this. Notre Dame takes it outright.
Thumpasaurus: The quest for a bigger win than Lovie Smith has gotten in one fewer year than Harbaugh's tenure will continue for Jimmy.
BRT: Notre Dame wins. This just really isn't Michigan's year.
MNW: As a practicing Catholic, may I just say: fuck notre dame.
Poll
meteor goes up
This poll is closed
notre dame wins

(73 votes)

meteor goes down

(48 votes)

that's what meteors dooooooo

(116 votes)
336 votes total
Vote Now
Let us know your picks in the comments. Have a great weekend.