The big question - seemingly articulated every few days, by writers and "writers" alike – is: "will 2019 finally be 'the year' for Jim Harbaugh and Michigan?"
But what does that even mean? The year we beat Ohio State? Win the Big 10? Make the CFP? Win the CFP?
Let's get some perspective here: Michigan was a Top 3 program prior to the construction of the Interstate Highway System; since then it's been a Top 10 program. Then, under RR and Hoke, the wheels came off and we became one of those sad panda programs that collapses under the weight of unrealistic expectations and the delusion that brand recognition alone can counterbalance systematic mismanagement and really bad hiring decisions.
Whatever else you want to say about Harbaugh, he ended the interregnum of shame. Since coming on board in 2015, the Wolverines have the 10th best record in the FBS, the 8th best among P5 teams and 3rd in the Big 10 (after OSU and Wisconsin). That's a bit lower than the '70s, '80s, and '90s - SB Nation has us at number 5 in each decade, and the top Big 10 team, but at least it's in striking distance.
That doesn't mean we can't or won't do better. Harbaugh's Wolverines may yet achieve all the glories outlined above – recall, for example, how long it took Dabo Swinney's Clemson to become the team that beat Alabama twice in 3 years. It can happen, it just might take a while. I think Michigan-to-the-CFP will probably take a bit more time to happen. Here's why:
Offense
When Jim Harbaugh came to Ann Arbor in 2015, he promised to bring an inventive take on the pro-style offense. This looked to be in the works, as Harbaugh and then-passing game coordinator Jedd Fisch dialed up enough trickery and confusion to turn Jake Rudock into an NFL quarterback and Will Speight into the conference's 3rd best QB. Then Fisch left for UCLA and Pep Hamilton decided we should look more like a Kirk Ferentz team on an especially punt-happy day.
Add a spate of injuries and 2017 got ugly fast. Things got better in 2018, thanks to better health, more depth, new OL coach Ed Warriner and transfer QB Shea Patterson. But it was still Hamilton's offense, which meant fewer than 10 passes/game from our 5-star QB to our bevy of 4- and 5-star receivers. Thanks, Pep!
In comes Josh Gattis, the Joe Moorhead disciple most recently seen on Nick Saban's Alabama staff. His mantra is "speed in space," and early returns are really, really promising. Gattis' offense has a few key elements:
· It runs primarily out of the shotgun, so the QB can see the field better
· It focuses on pre- and post-snap reads by the QB and a "rocks-paper-scissors" approach to play-calling
· It's RPO heavy, which suits the mobile Patterson well
· It uses both the width and length of the field to get superior athletes in space
· And it has then end goal of forcing defenders into impossible choices so you can make them pay for it
Sound familiar? That's because it's a take on the Joe Moorhead offense, which temporarily transformed PSU from sad tanned Franklin panda to conference champion.
Of course we have different strengths from those PSU teams - no Saquon Barkley, to name a big one, but in all likelihood a significantly better offensive line. So we'll probably be a bit less explosive but a bit more efficient than PSU were.
Let's unpack that. We return 4 out of 5 OL from a line that was actually pretty good by the end of last year. Bredeson and Ruiz should be first-team All-B1G next year, if not better. Runyan, a guard-sized legacy playing LT actually ended up being a pretty decent LT when all was said and done, and he looks to improve on that in 2019. Onwenu, meanwhile is a human pile driver at RG. Plus, for the first time in seemingly ages, we have depth at the position. The only real question mark is RT, where Steuber and Mayfield look to platoon until one emerges as the clear favorite. Based on past precedent, I've got faith that Ed Warriner can turn one or both into a net strength.
Then there's the WR/TE position, where we are positively stacked. WRs DJP and Nico Collins were criminally underused last year, but were quite effective when Hamilton remembered the invention of the forward pass. Their backups, Tarik Black and Ronnie Bell, are almost as good. Add to that a pair of solid blocky-catchy TEs (Eubanks and McKeon) and freshman Spring sensation Mike Stainristil, who gives us the kind of shifty-quick slot weapon other programs deploy with great success but we never seem to have. When you combine this level and depth of talent with a veteran QB, a line that can protect and an OC who likes to call pass plays, good things tend to happen.
The one potential downgrade is at RB. Last year we featured highly efficient workhorse Karan Higdon – our first 1,000 yard rusher since 2011. This year we will platoon a bunch of dudes, none of whom project to reach 1,000 yards. But it's not a bad situation per se – Tru Wilson is a solid pass blocker and a decent enough option behind a line that looks capable to moving almost everyone off the block. Top recruit Zach Charbonnet could have his moments too, though more likely he needs a year to develop. To put it another way, our stable of RBs are more than capable of getting the job done on running downs, especially now that the job isn't "every first and second and half of third downs."
In short, this offense should be significantly more explosive than it was last year, and far, far more watchable. On the flipside, it won't eat up as much clock – which did serve a purpose in 2018. And the tackles may struggle elite athletes like Chase Young. But those are relatively small issues compared to previous years. Simply put, this is an offense that should be able to win you games on its own.
Defense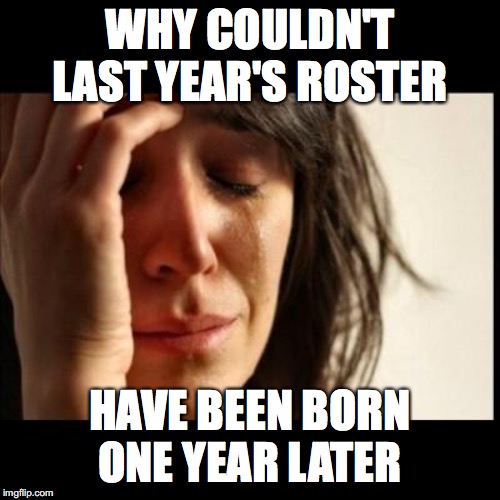 On the other hand, Michigan's defense looks to take a step back from 2018, when it burninated everyone until Indiana exposed the chink in the armor and OSU stabbed the proverbial dragon in the heart.
This year's version doesn't seem to have a fix for last year's fatal flaw – namely, the inability to cover fast slot receivers or blocky-catchies on stretch plays. And it also has depth issues, especially at safety and on the interior DL. It should be more than capable of stopping most Big 10 offenses, but it projects to struggle against the fast (i.e. OSU, Army) and the Jonathan Taylor. It may also struggle with discipline in difficult road environments, like Camp Randall and Happy Valley.
Put another way, if this defense were paired with another "let's waste all this talent we've assembled" Pep Hamilton offense, I'd be concerned. It's just not going to win games on its own, like it did a few times in 2018. But it probably doesn't have to. Like an Oklahoma defense, it just needs to slow the other team down and make enough stops to let the offense do its thing. Can it do that? Yes, probably. But maybe not consistently.
Schedule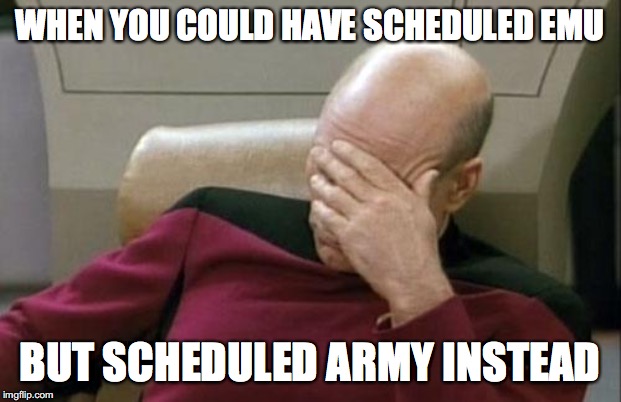 The good news is there aren't any obvious losses on the schedule. I mean, (1) OSU should be the presumptive favorite until we actually win The Game, but they are losing a bunch of elite talent and one of the most successful coaches of the modern era. So it's not that much of a stretch to think Michigan could win it. In fact, this is the best I've felt about our chances going into the season since 2012 – which is to say, I still think we'll lose, but I'm less sure of losing than usual.
After that, in rough order of scariness, we have:
(2) Notre Dame - who we usually beat at home
(3) PSU - who are tough at home, but led by a Franklin without a Moorhead
(4) Wisconsin - who are also tough at home and have Jonathan Taylor, but may not have a passing game
(5) MSU - likely the Big 10's best defense and DISRESPEKT combo attack but lots of uncertainty on offense
(6) Army - a dangerous non-conference foe…who the **** scheduled this?!
We could win all those games and we could lose all those games. We probably won't do either. But if we can stay healthy, we have enough advantages to go 4-2 over that stretch.
If I were a betting man, I'd say we lose to OSU and drop the early game at Wisconsin, but beat ND and MSU at home and pull of the road win at PSU. Word of caution: things could change significantly once the season actually starts, so take all that with a major grain of salt. If MSU finds their offense again, they could be more dangerous than they look right now; conversely, their offensive decline may be systemic rather than contingent - in which case 7-5 is the new normal.
Conclusion: A Better Version of the Same Thing
Is this "the year?" Depends on your definition, I guess. Win the CFP? I doubt it. Make the CFP? Also skeptical. Win the Big 10? Okay, maybe - but OSU should be the presumptive favorite until further notice, even with a new coach and the annual turnover.
Most likely scenario, in my view, is that we look and feel really different from the 2018 team but end up with more or less the same result. Maybe a more fun, less frustrating and generally better version of the same result, but the same result nonetheless.
This is sort of who we are right now, and I'm okay with that. I remember the RR/Hoke days. These are better days. These are much better days. I am confident we'll get to the top of the mountain again, eventually. This may not be "the year," but it will move us closer to "the year."
Then again, who knows - it might just be "the year."